Page last updated on: Wednesday, 21 March, 2018.

During the years of World War 2, Cally House was used as a residential secondary school for children who were evacuated from various schools in Glasgow. This webpage contains photos of staff and pupils both at the school and at various reunions that have taken place since the school was closed.
The following link takes you to the website for the National Library of Scotland where there is a short film about Cally House School. Remember to use your browser's back button to get back here after watching the film. Cally House film archive
If you were a member of staff or a pupil at Cally House School, click this link to open a pdf file which lists the names of the
Staff and Pupils at Cally House School. Remember not to close the pdf file - use your browser's back button to get back here.
We have a couple of brief personal stories from people associated with Cally House School.
Margaret Sproat was a member of the catering staff.
Jack Nelson's father, Jock, was the Maintenance Engineer.
If you or someone you know attended Cally House School and have a story to tell please email Graham & Margaret and we will put your story here,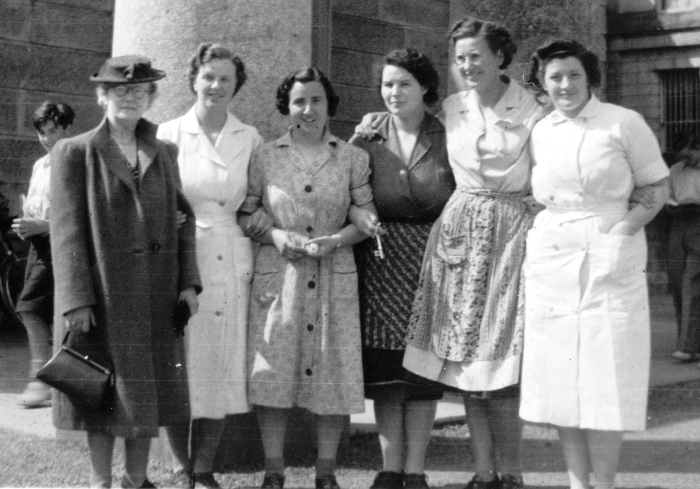 A group of staff members c.1940 - l to r - Nurse A.Thomson (from Glasgow), Margaret Sproat, Phemie MacDougall, Jano Scott, Dorothy Bunting, Isabel Martin. All but the nurse were kitchen staff.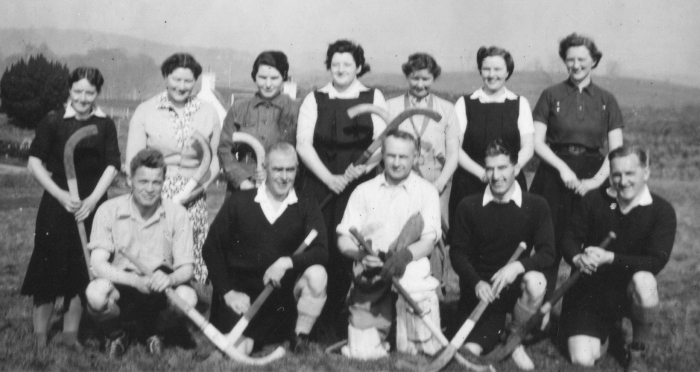 1941 Staff Hockey team v. Pupils.
Ladies l-to-r : Miss E Burt (later headmistress), unknown, Jano Scott (kitchen staff), Isabel Martin (kitchen staff), Frances Brooke (sports), Margaret Sproat (kitchen staff), Winifred Stoker (needlework).
Men l-to-r : unknown, W Core (sports), J Filshie (headmaster), Alec Robertson (mathematics), unknown.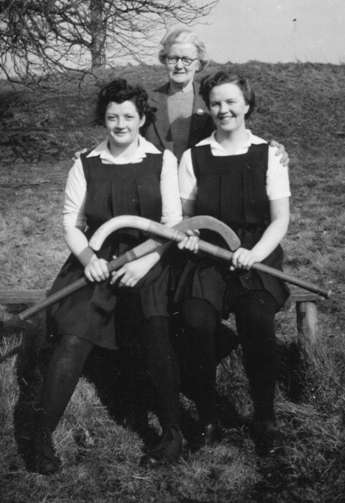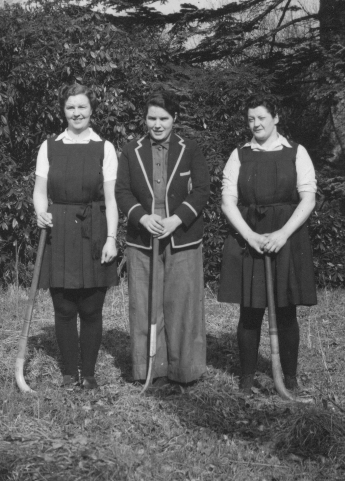 1941 Isabel Martin, Nurse A Thomson & Margaret K Sproat 1941 Margaret Sproat, Jano Scott, Isabel Martin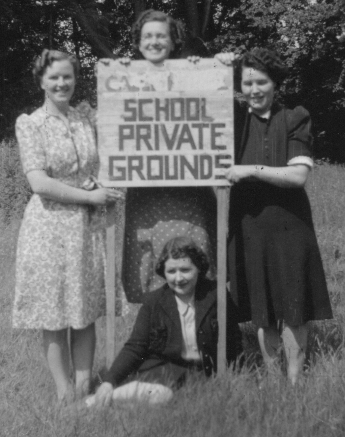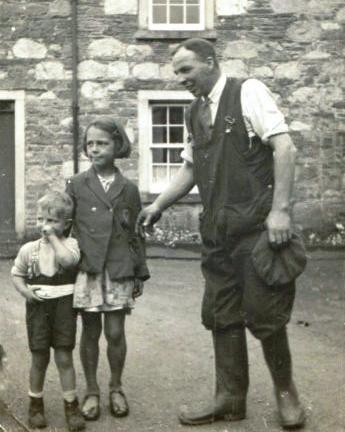 Margaret Sproat, Dorothy Bunting, Jano Scott, Lil McLaughlin Jock Nelson, maintenance man, with son Jack & daughter Jean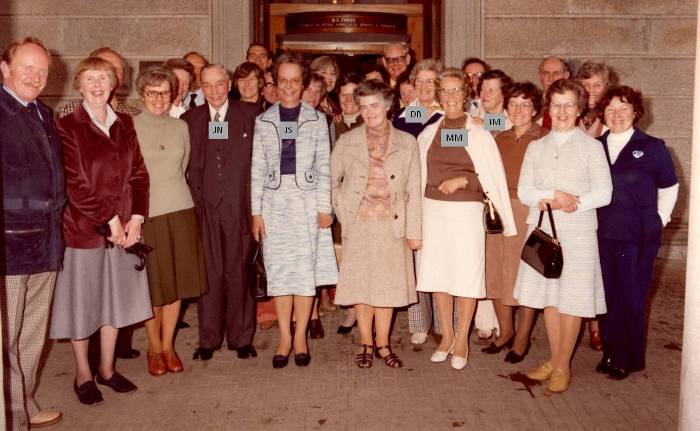 1979 Reunion - 40 years after Cally House School opened
JN = Jock Nelson, JS = Jean Sinclair, DB = Dorothy Louie (née Bunting), MM = Margaret McConchie (née Sproat), IM = Isabel Martin.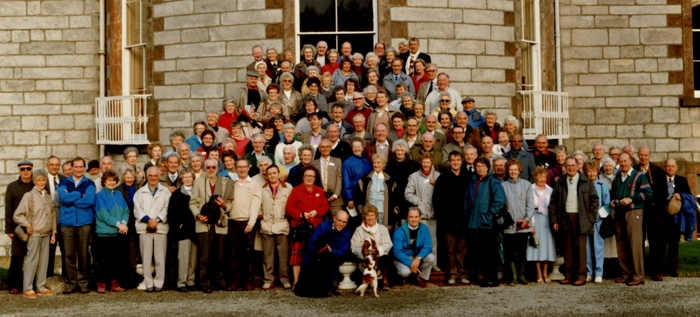 1989 Reunion - 50 years :
on the steps at the back of Cally Palace Hotel.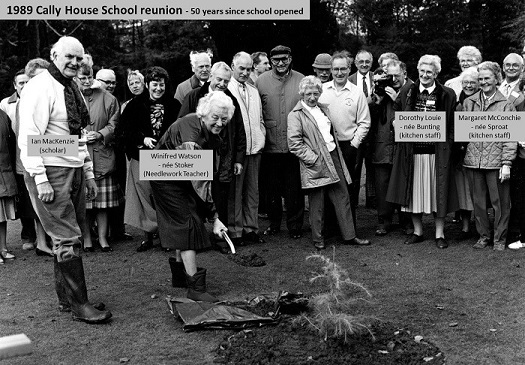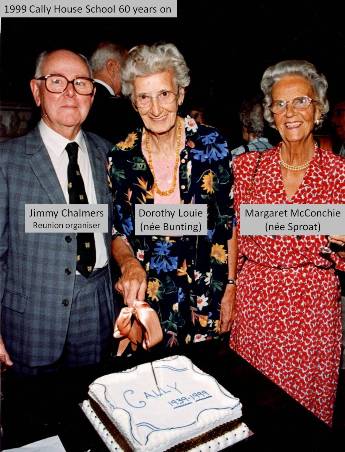 These are some of the classrooms. They are on the lawn at the entrance to Cally House, where the putting green is now.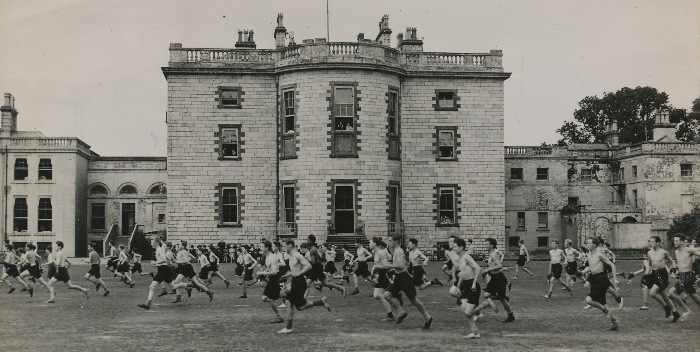 Bare-chested execise at the back of Cally House.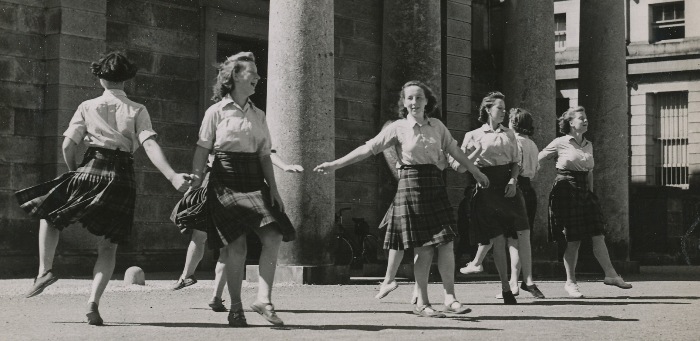 Dancing practice at the entrance.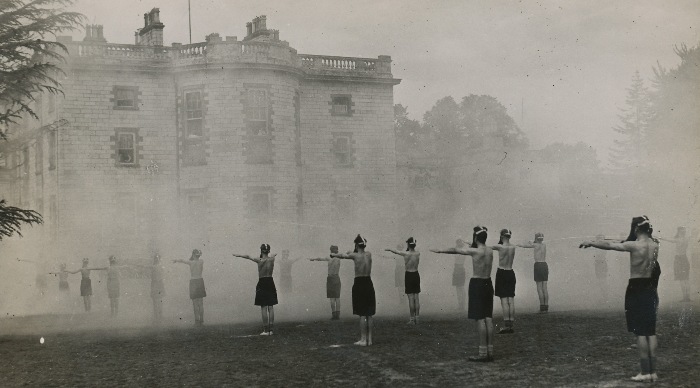 Practising the use of gas masks..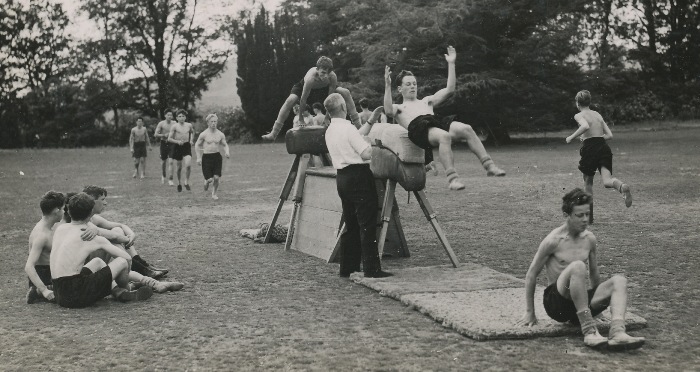 Open air gym.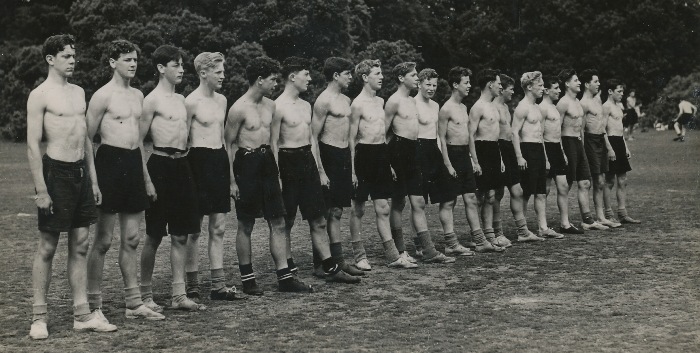 Body parade.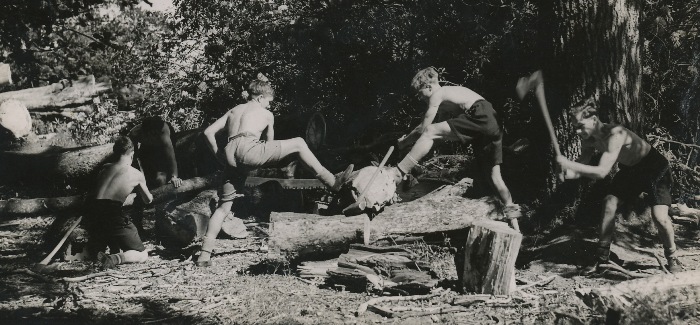 Logging - no Health & Safety in those days.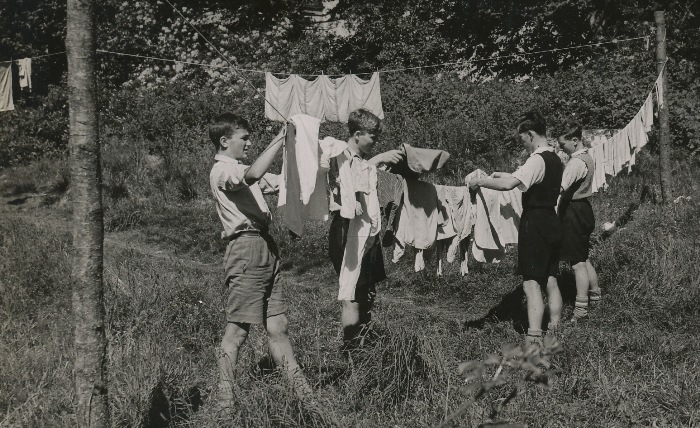 Mums must have been impressed. The boys wish their mums were around.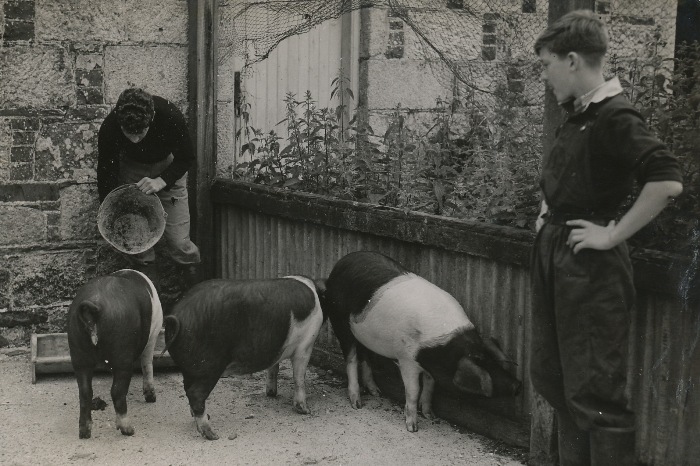 The pigs were kept to the rear of the Cally Stables (now the Cally staff quarters)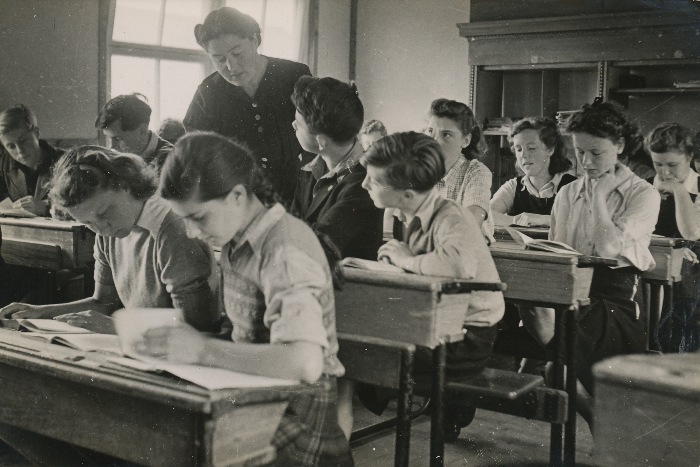 Then there were lessons.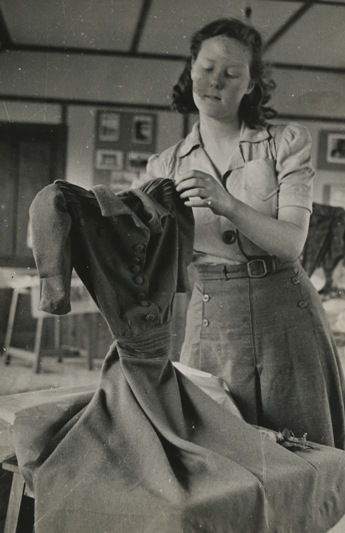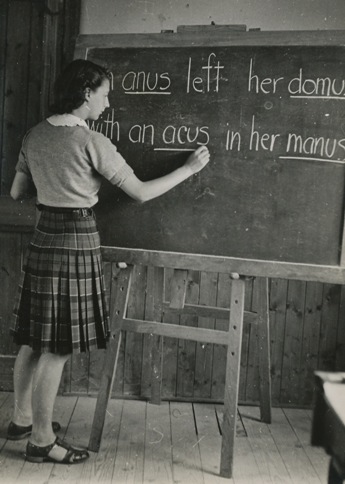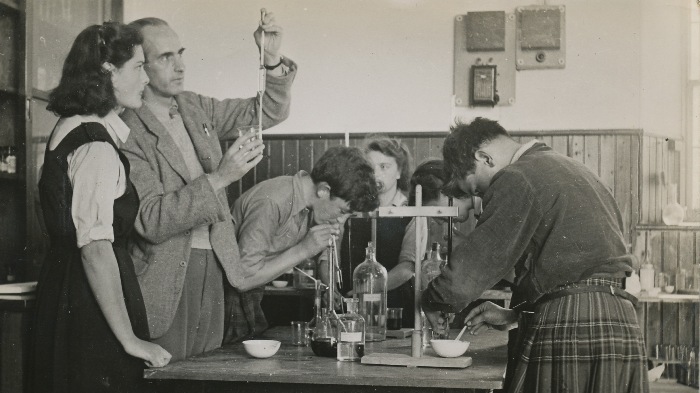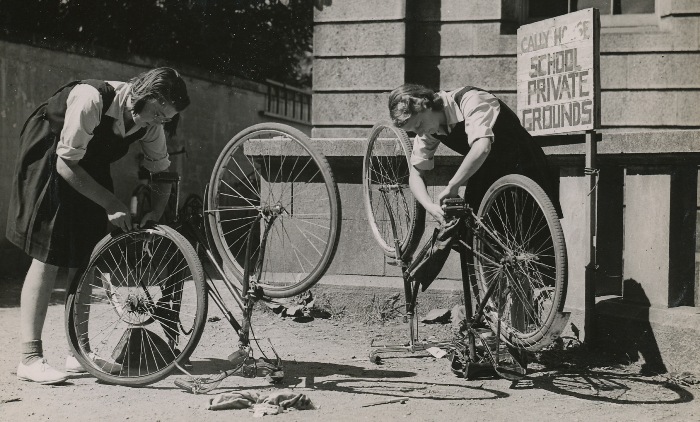 Practical training.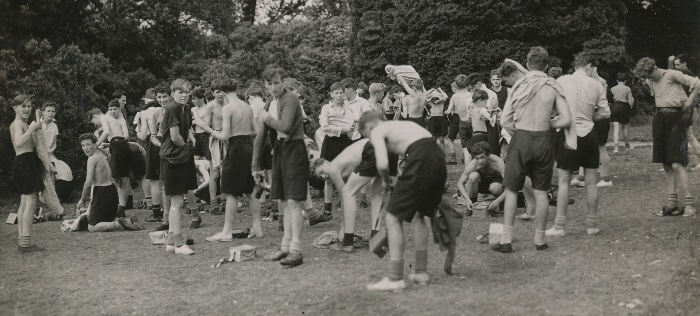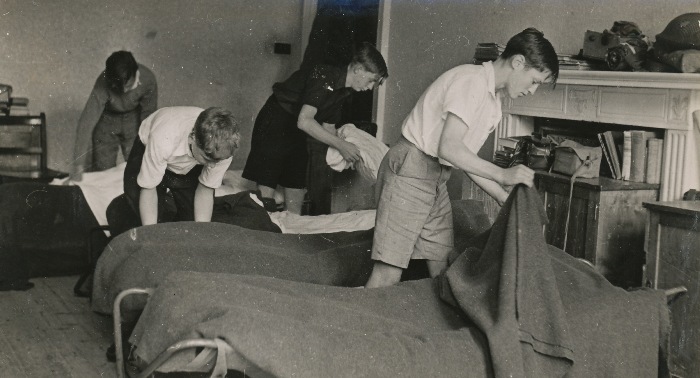 Camp beds, 4 can be seen here but we are told there could be 12 to a room.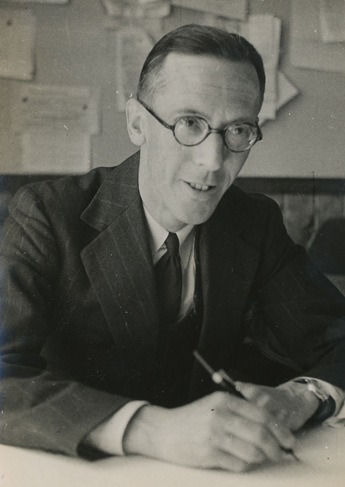 Mr J Burt, Headmaster