Page last updated on: Monday, 1 March, 2021.

The boundary between Anwoth & Girthon is the River Fleet. We believe the actual boundary reflects the old course of the river, as it existed before it was canalised, and hence the drawbridge is in Anwoth.
We have seen a reference to the Drawbridge having been opened in 1825, but one of the stones on the north pier is inscribed AD 1831. We understand that the Drawbridge was closed in the 1930s. It could be that it ceased to be used for a number of years before it was demolished. We are led to believe that stone from the Drawbridge Cottage was used to create the toilet block which is currently adjacent to the town car park, opposite the Rutherford Hall.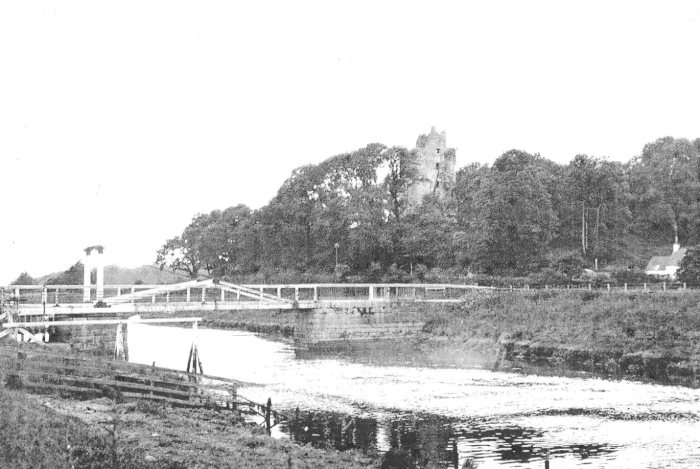 It is clear from the above picture that the bridge opened on the Castle side, with the "turning point", where the work was done to open the bridge, is on the pier on the opposite side of the from the castle.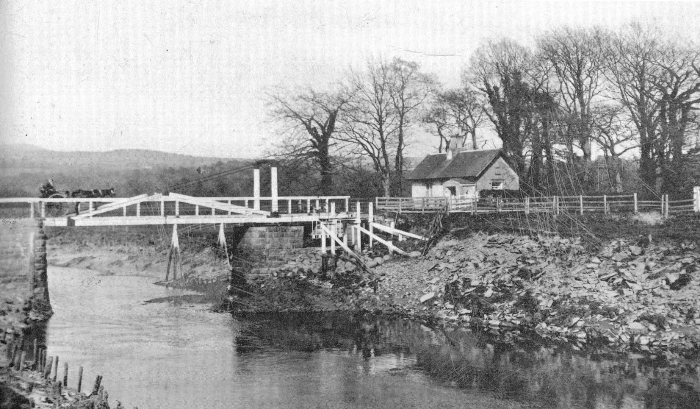 A horse and cart crosses towards the Drawbridge Cottage.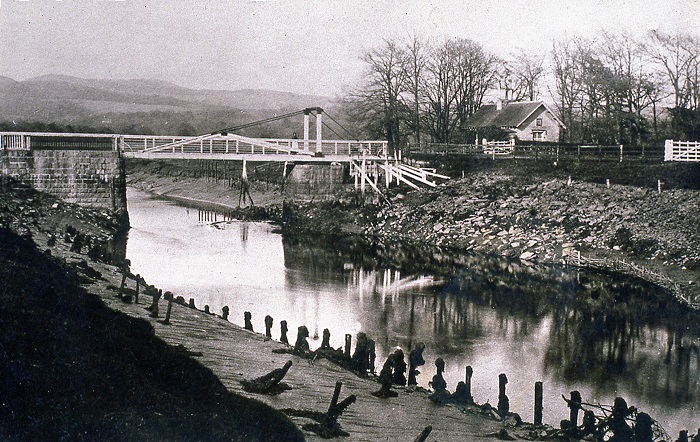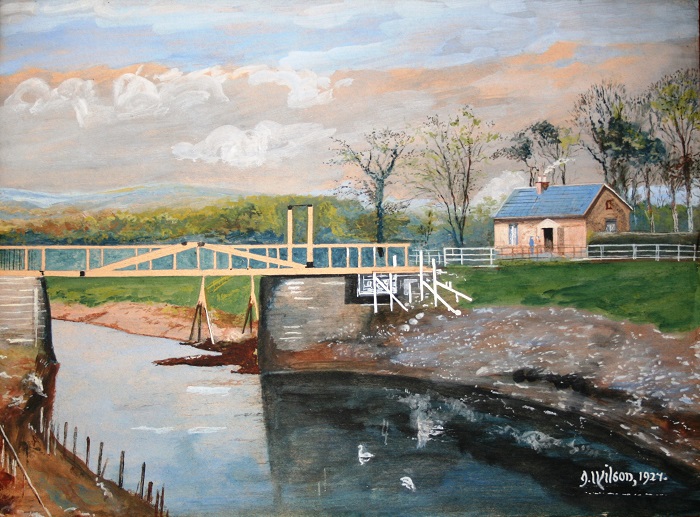 1927 painting of The Drawbridge by J Wilson, who also painted a picture of Cardoness Castle in a similar style.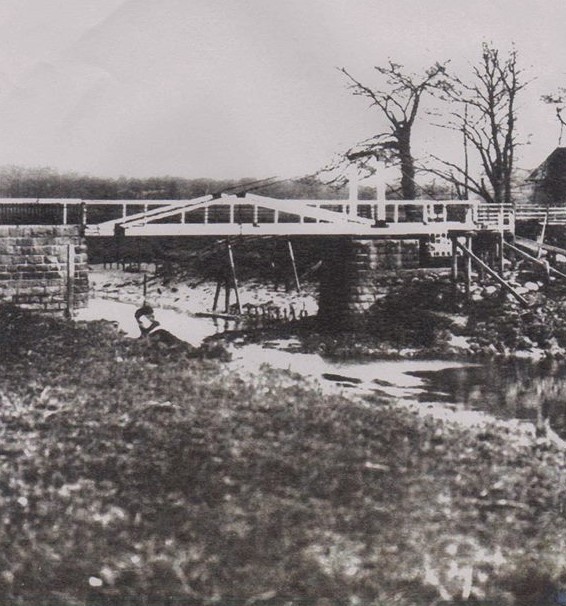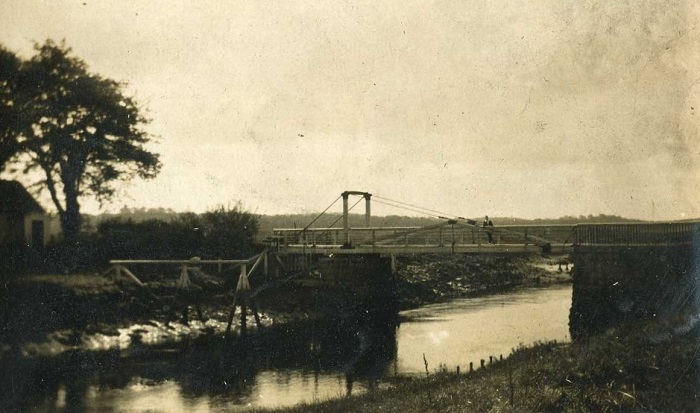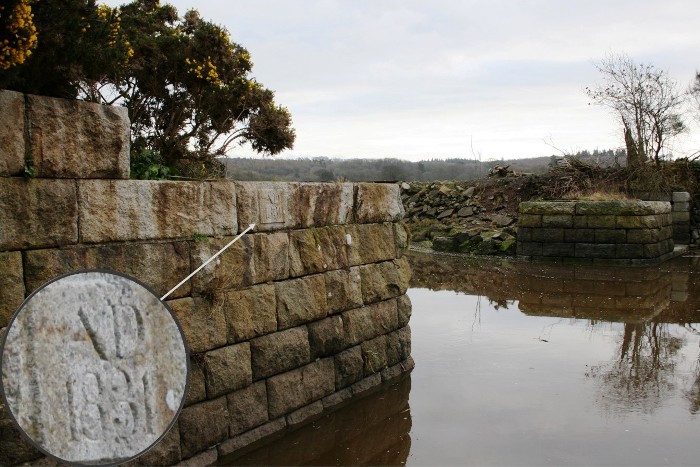 This is a modern photograph which highlights the date AD 1831. We believe this is a recent carving of the date, but we don't know how recent. Could this be the date when the Drawbridge was formally opened ?