Page last updated on: Saturday, 7 April, 2018.
Gala Day General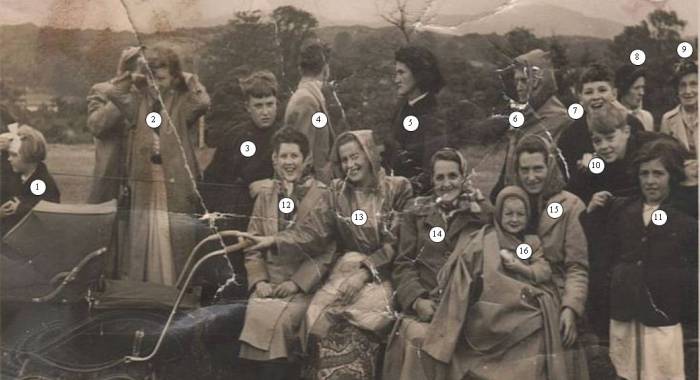 Photo provided by Julian Frullani.
3. Julian Frullani, 4. Ian Arthur Cowan, 5. Suzie Bennett, 8. Cissy Walker / Mary Patterson, 11. Beryl Pickthall, 12. Margaret Kerr (Maisie Shaw, wife of Tom Shaw). 13. Marjorie Shaw (wife of Bobby Harper), 14. Georgina Duff (wife of another Tom Shaw'), 15. Tot Pickthall (ex Jessie Ina Jane Shaw), 16. Vera Pickthall.