Page last updated on: Tuesday, 13 March, 2018.
Beautiful Gatehouse
Although this is specifically a website about the history of Gatehouse, we retired here to enjoy the local scenery, and it would be a travesty if we didn't take this opportunity to share some of our favourite photos from the Gatehouse area.

01. Woodside Terrace from near the Double Lodges at the entrance to Cally Drive.


02. View over Gatehouse from the Vennie Hill viewpoint.


03. Another view over Gatehouse from the Vennie Hill viewpoint.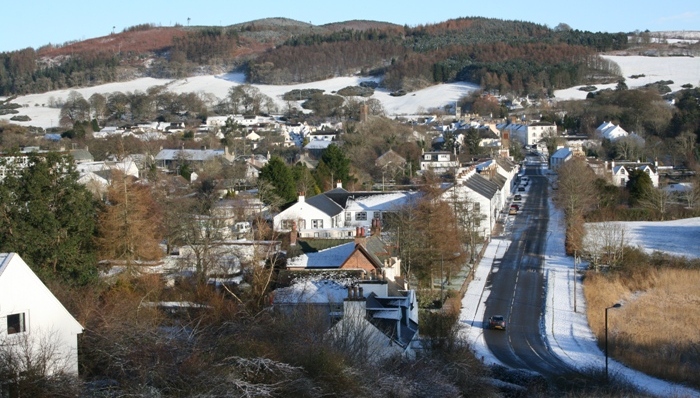 04. A winter view from Vennie Hill.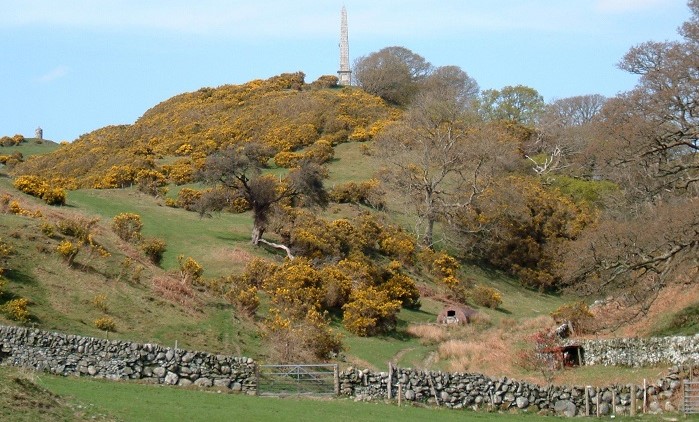 05. Rutherford's Monument from the A75. The Millenium Monument to local Ministers is top left.


06. Trig. Point, Ministers Monument & Rutherford's Monument. Cally Palace just visible.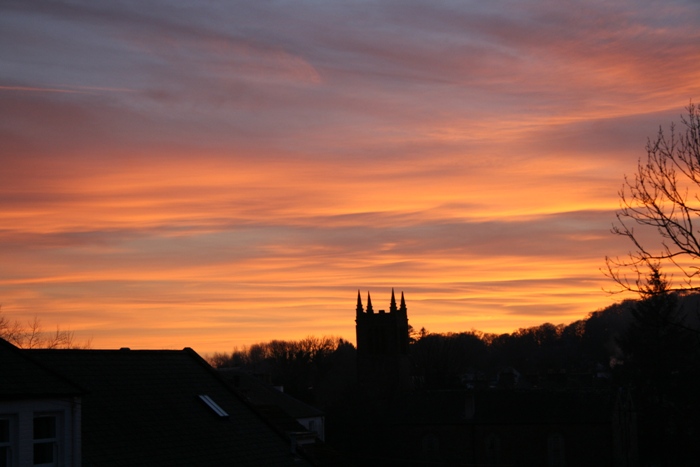 07. Red sunset over Rutherford Hall.

08. Another colourful sky over Rutherford Hall just before sunset.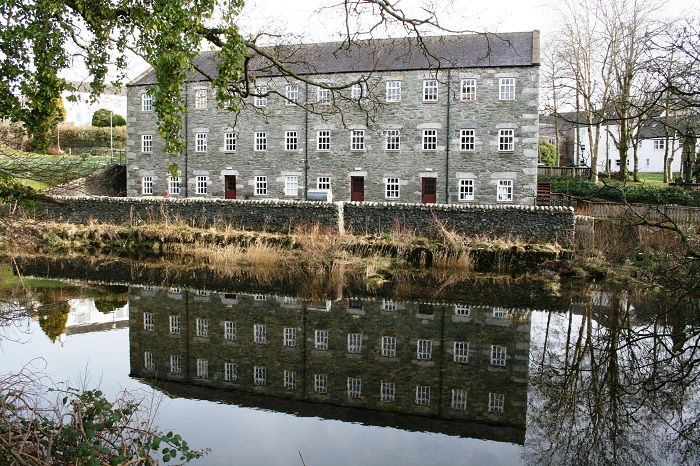 09. The Mill on the Fleet at high tide on a calm day.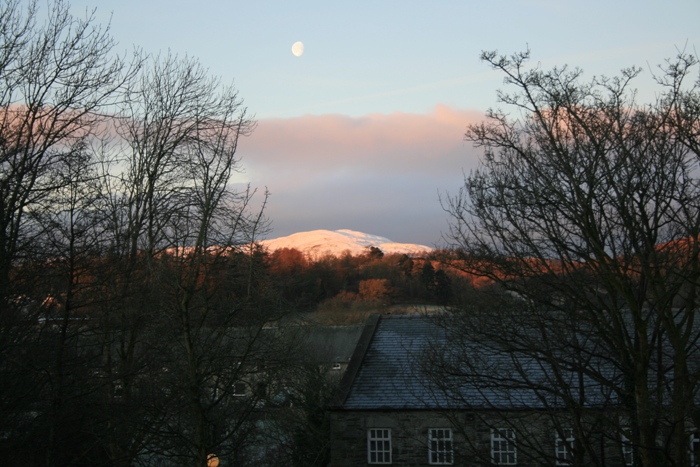 10. Snow on Cairnharrow (with the Mill in the foreground).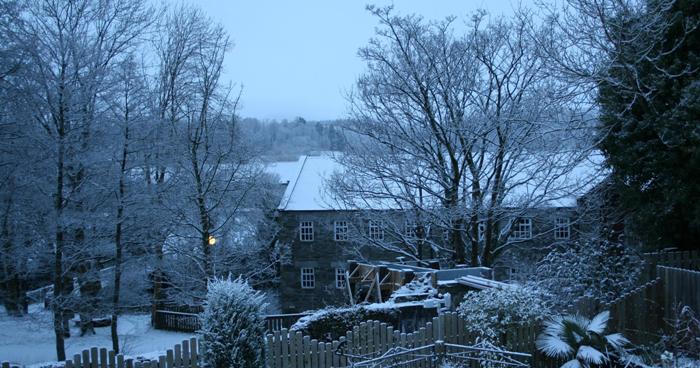 11. A wintry Mill on the Fleet.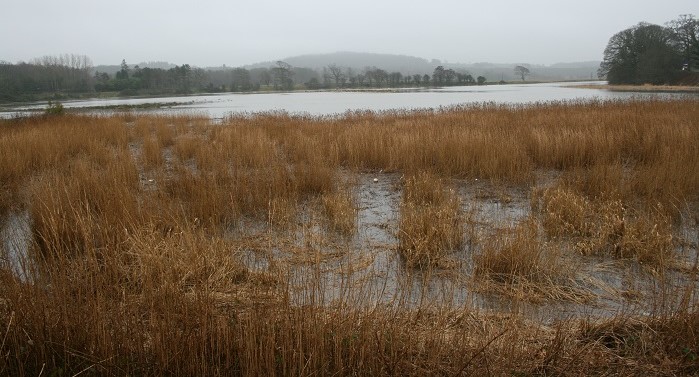 12. A very flooded river Fleet at the Alder Pool (taken from near the west end of Fleet Street).

13. Reflections in the Fleet at Boatgreen.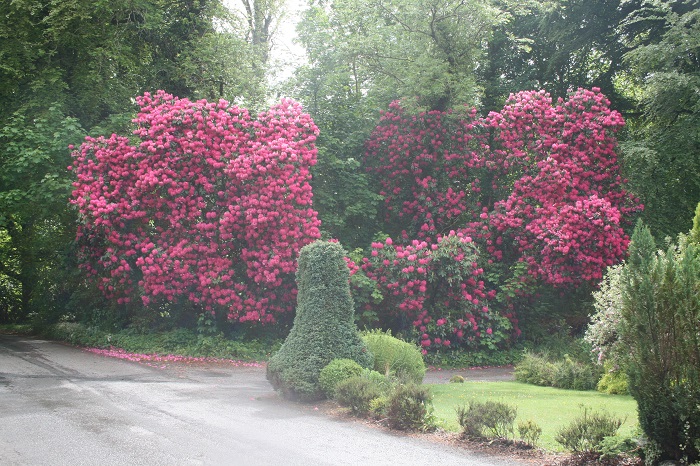 14. Rhododendrons just inside the Cally Gates at the Double Lodges.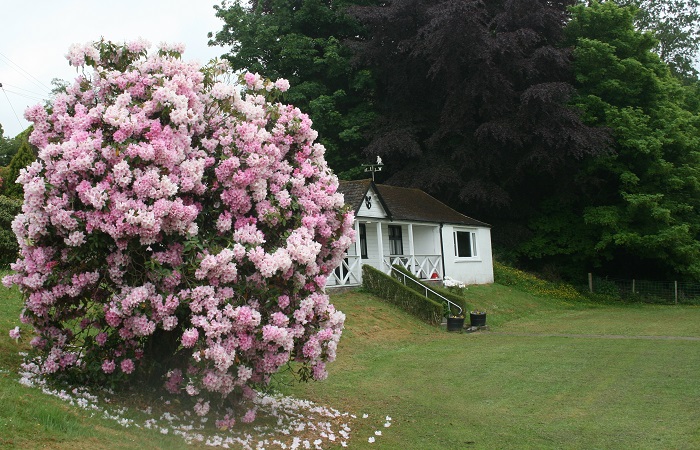 15. Rhododenron bush at the bowling green.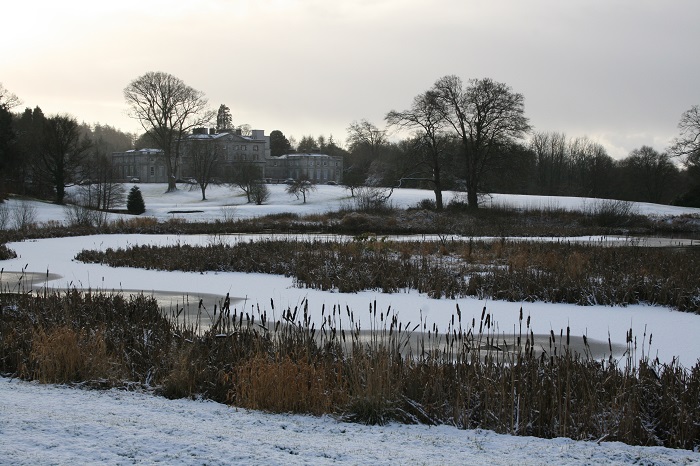 16. Wintry scene over Cally Lake looking towards the hotel.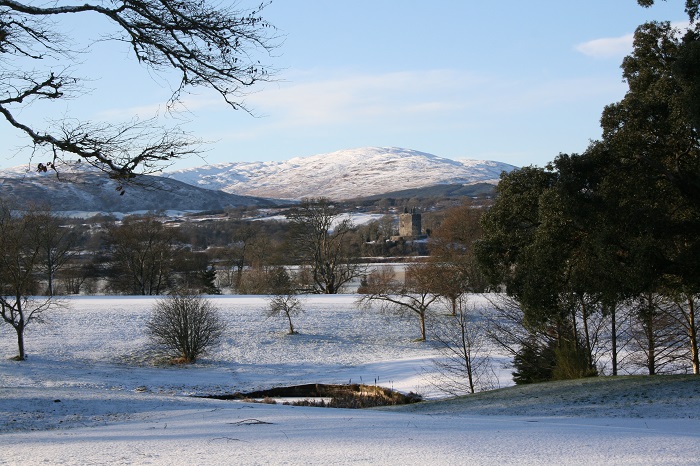 17. Wintry view of Cardoness Castle and Cairnharrow from the 1st fairway at Cally Golf Course.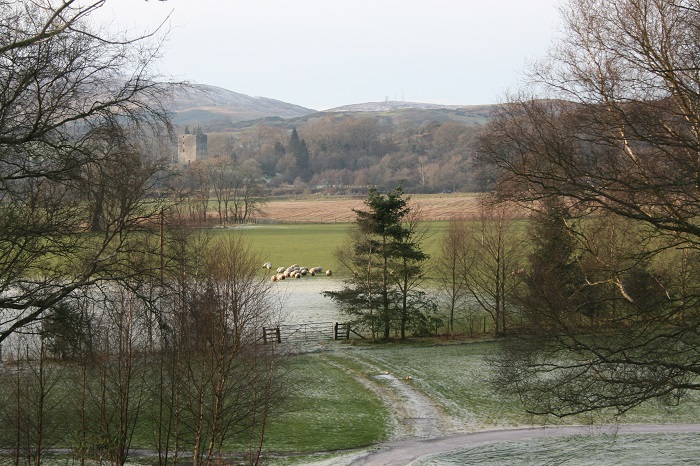 18. Cold but less wintry than above from a similar location.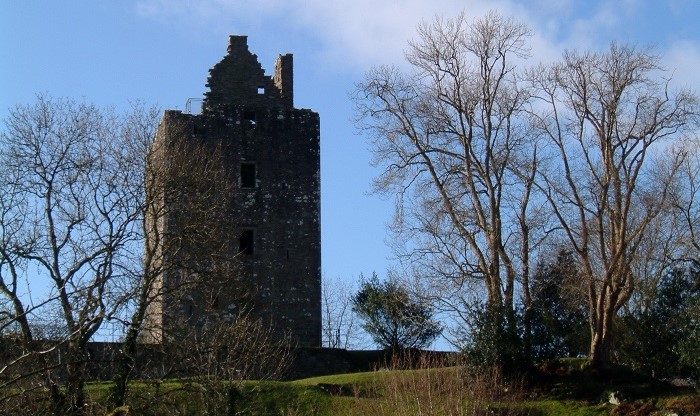 18.2 Cardoness Castle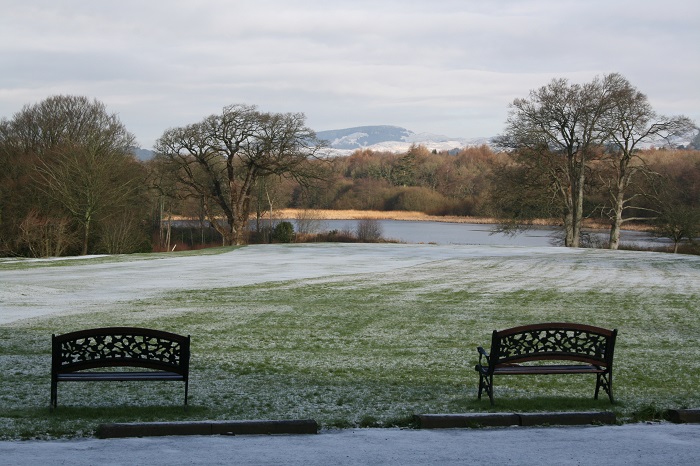 19. Cally Lake from Cally Palace car park.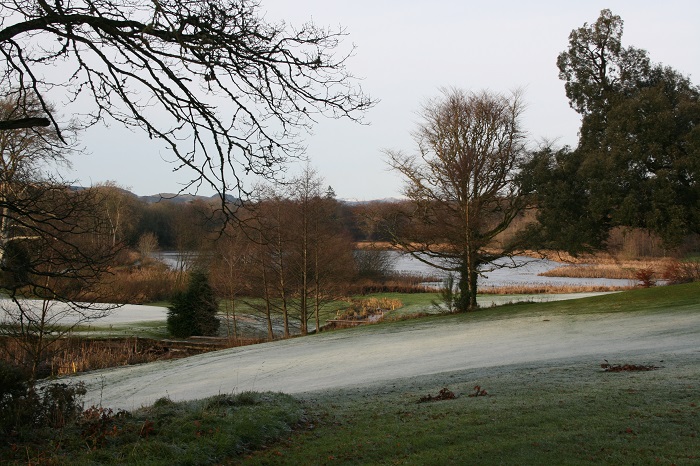 20. Cally Lake again in winter,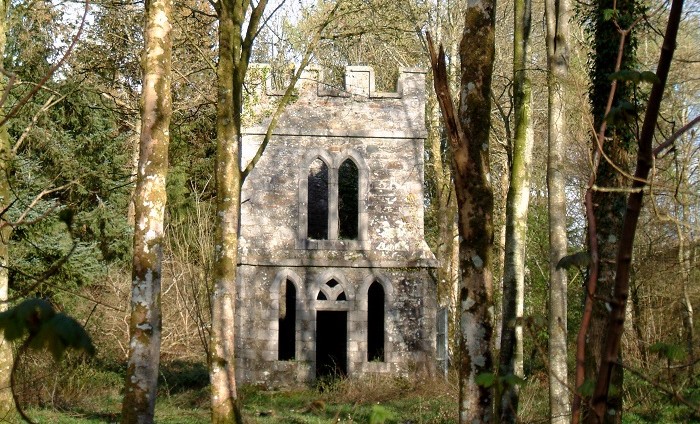 21. "The Temple", a folly in Cally Woods.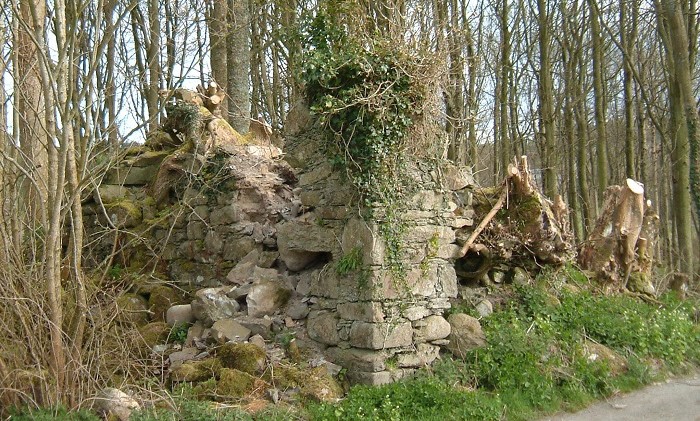 22. What is left of Cally Castle (near the 4th tee at Cally Golf Course).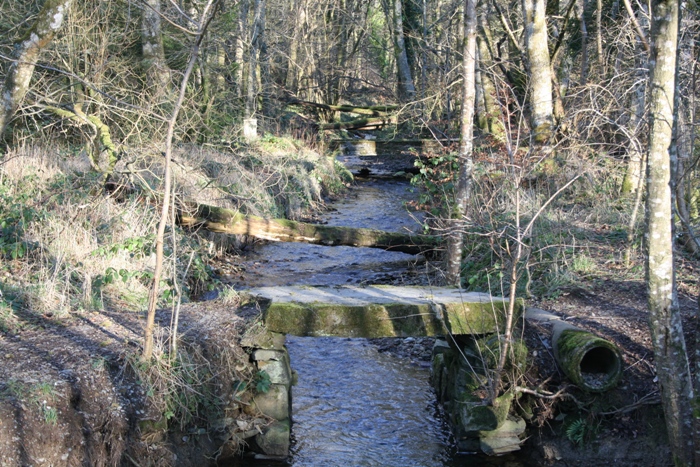 23. Bridges in Cally Woods, near the cricket ground.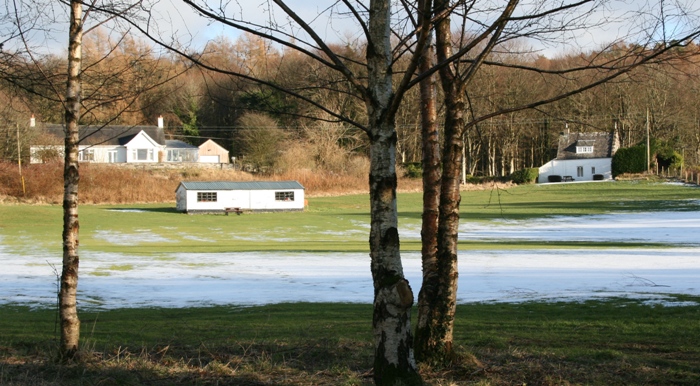 24. Cricket ground.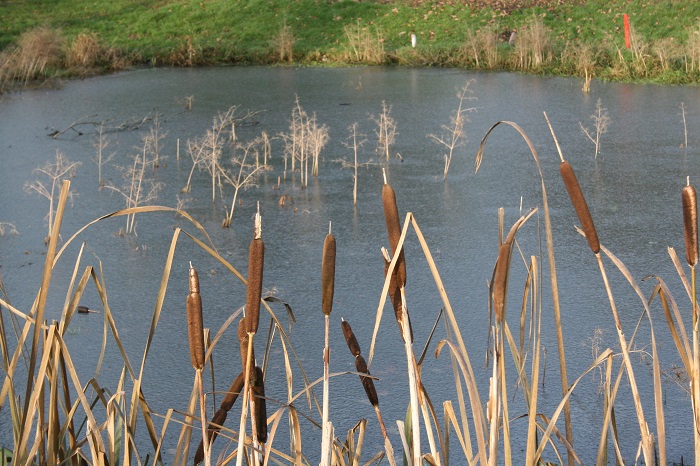 25. Bullrushes in the pond next to the 3rd green at Cally Golf Course.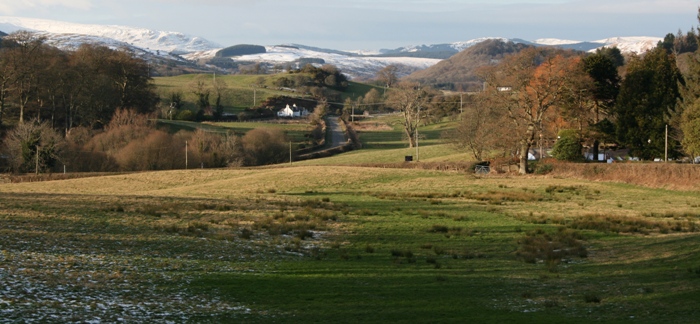 26. From The Cut towards Barwhill.


27. Barwhill in winter.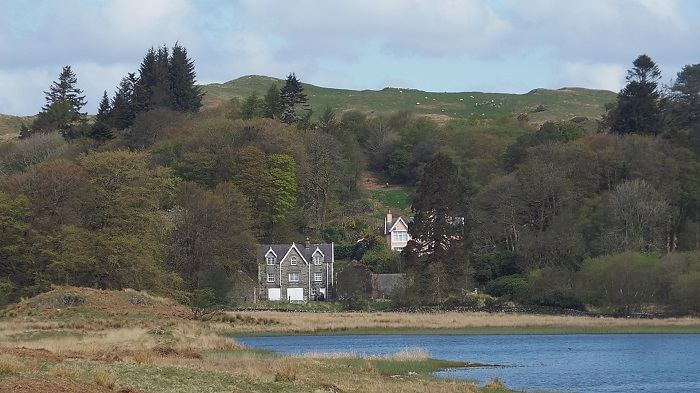 28. Ornockenoch House.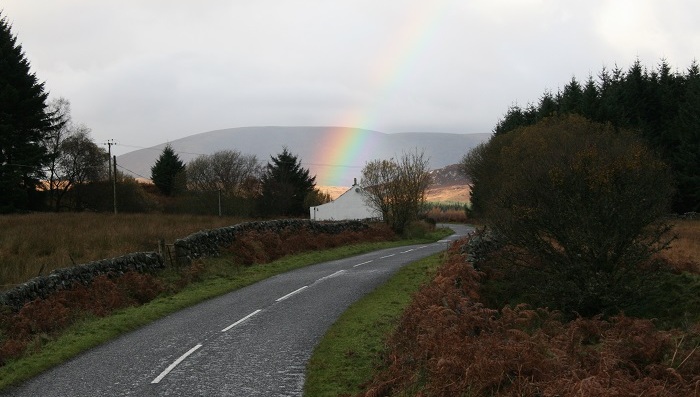 29. A pot of gold near Upper Rusko.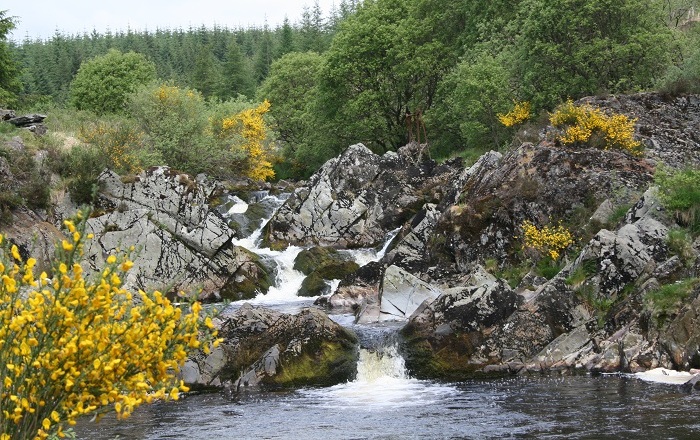 30. Big Water of Fleet at the Pool of Ness.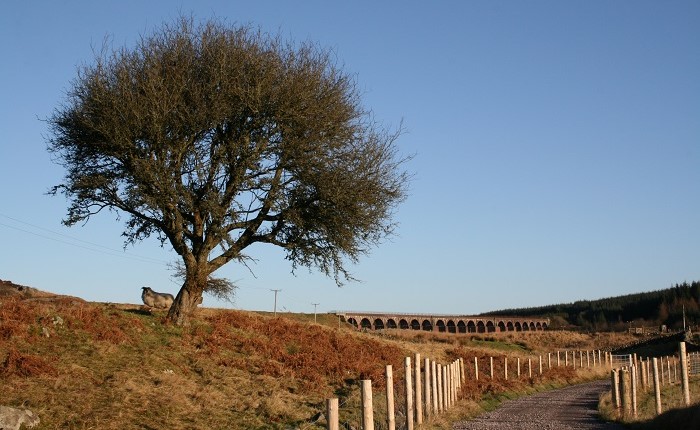 31. Big Water of Fleet viaduct from near Dromore visitor centre.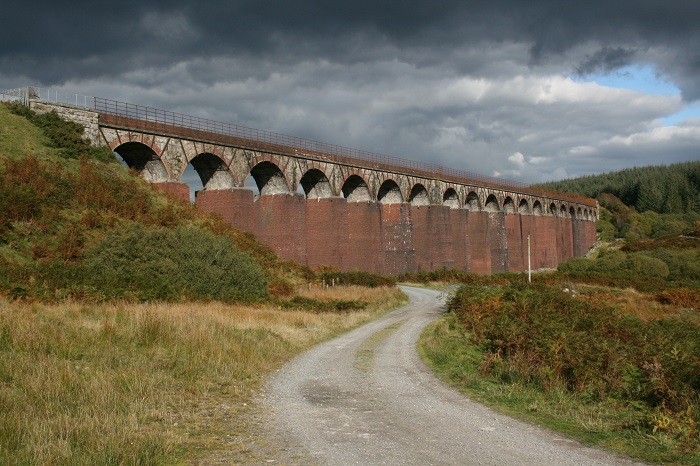 32. The viaduct.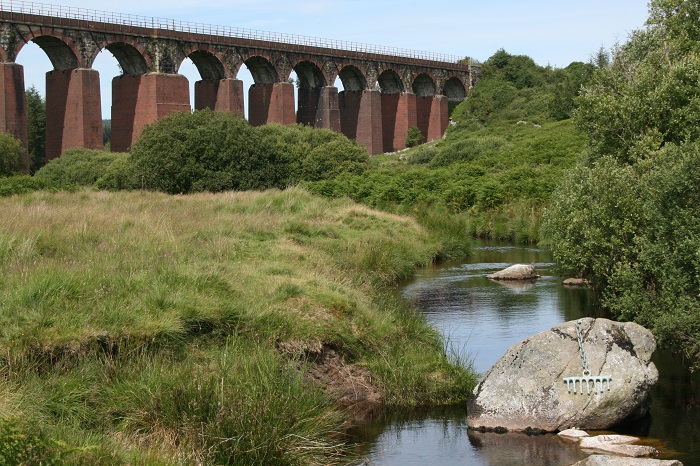 33. Eastern end of the viaduct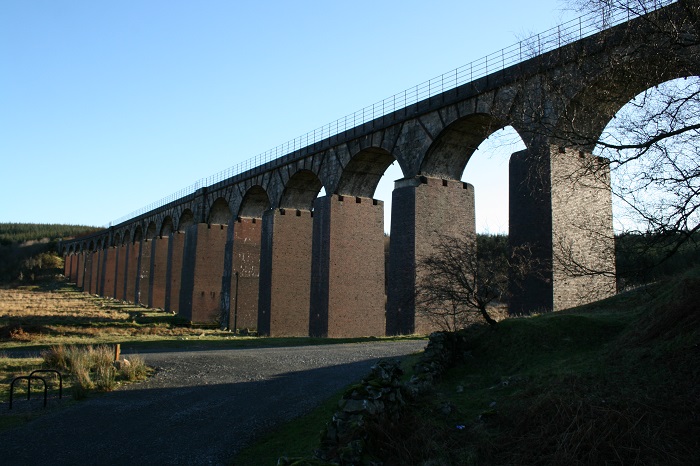 34. The viaduct again - from the other side.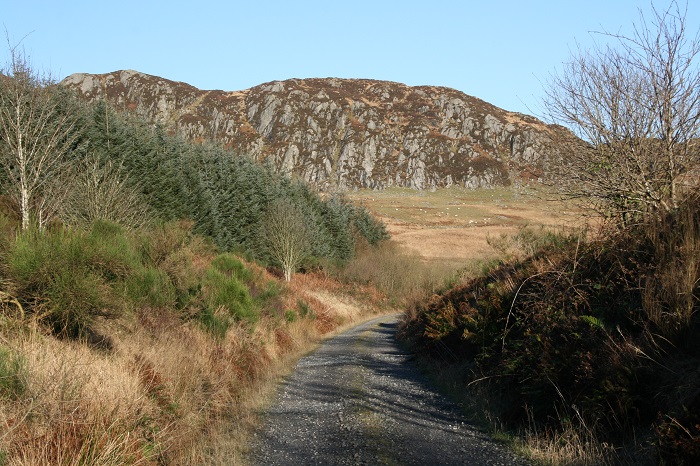 35. Clints of Dromore from the route of the old railway line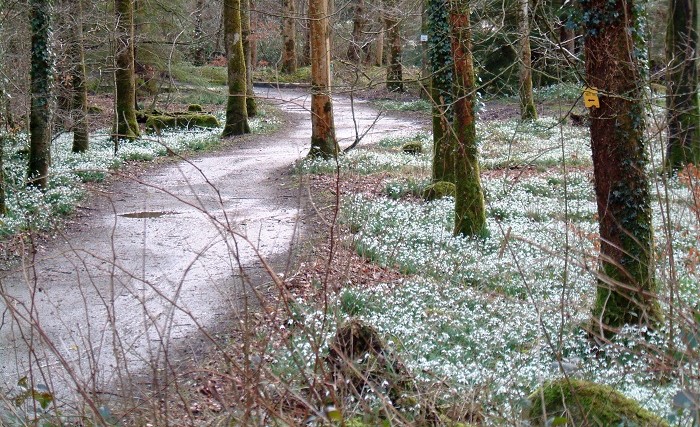 36. Snowdrops in Cally Woods.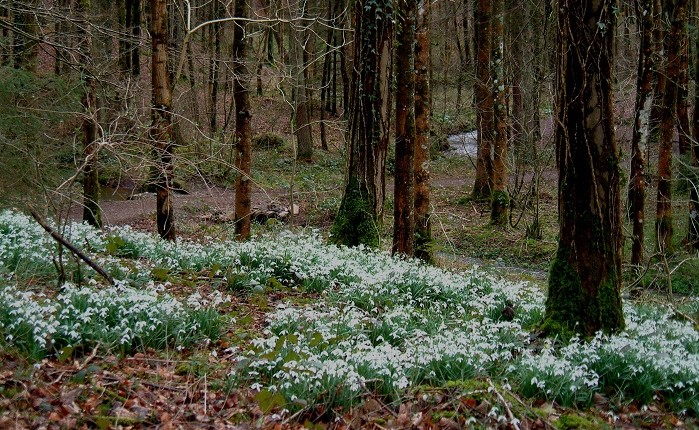 34. More snowdrops in Cally Woods.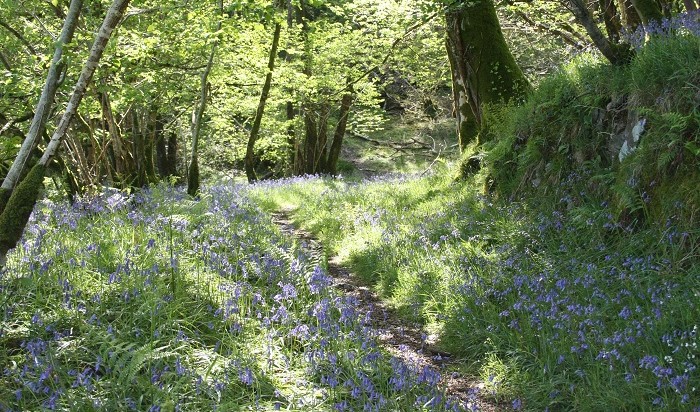 38. Bluebells at Bambastie Wood.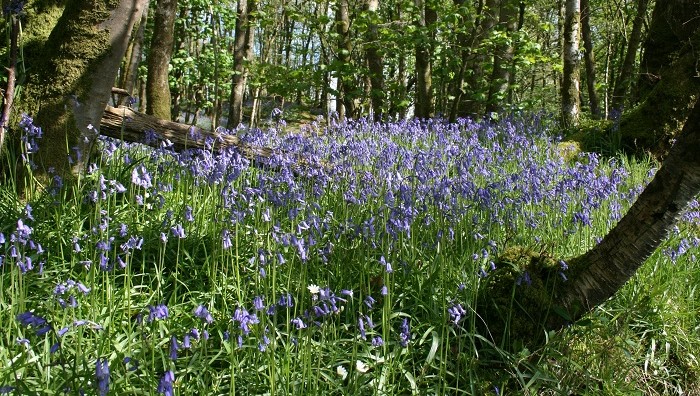 39. More bluebells at Bambastie Wood.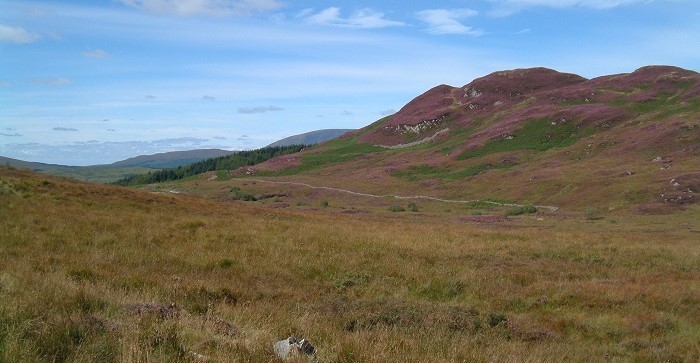 40. Heather in the hills (specifically Corbie Crag) above Gatehouse, taken from the Laurieston Road.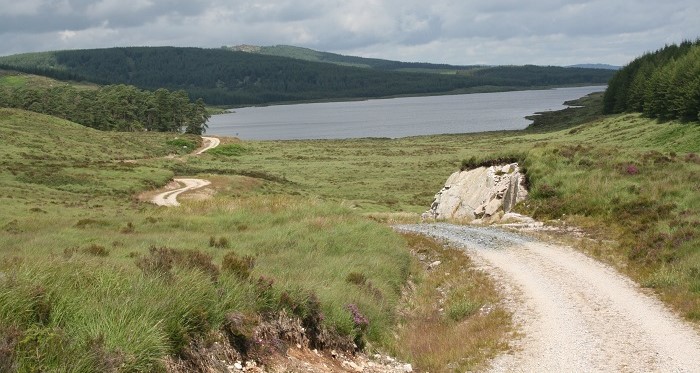 40.2 Road to Loch Grannoch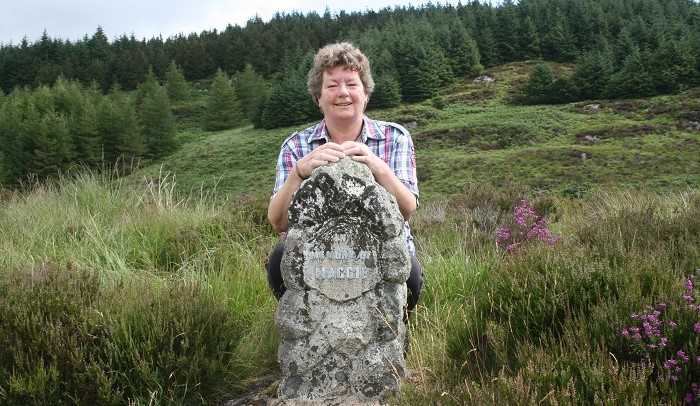 40.4 Monument to Maggie at Loch Grannoch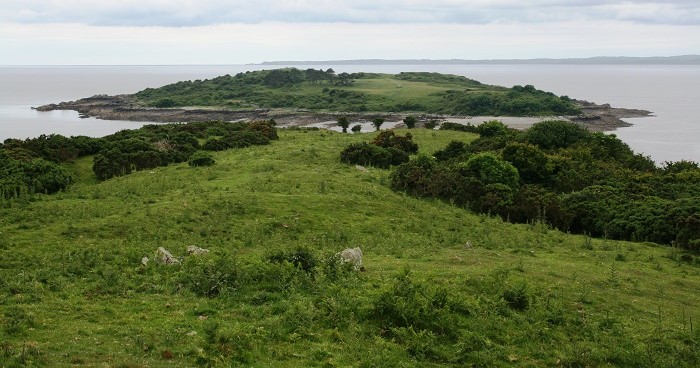 41. Ardwall Island (locally known as Laurie's Isle) from the Carrick viewpoint.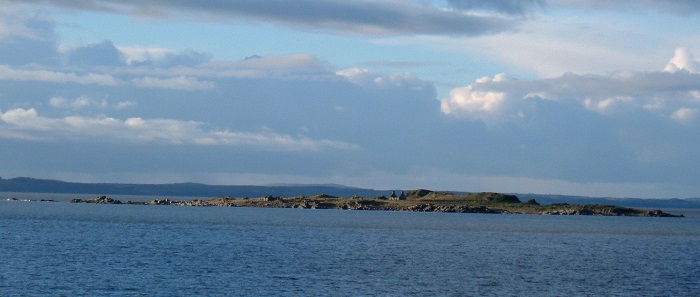 42. Murray Isles from Carrick viewpoint.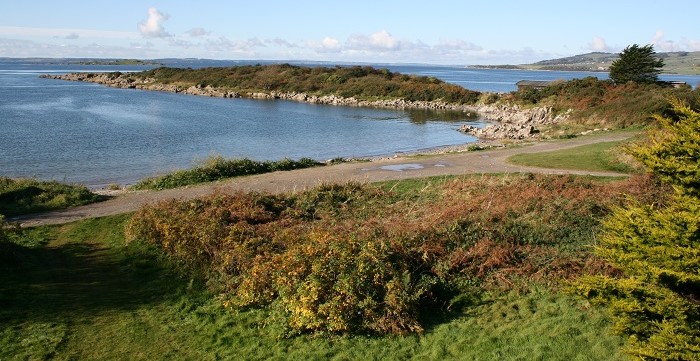 43. High tide at Carrick beach.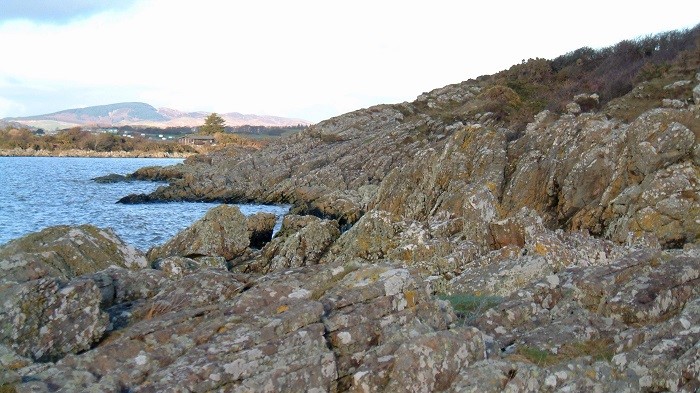 44. Rocks at Carrick.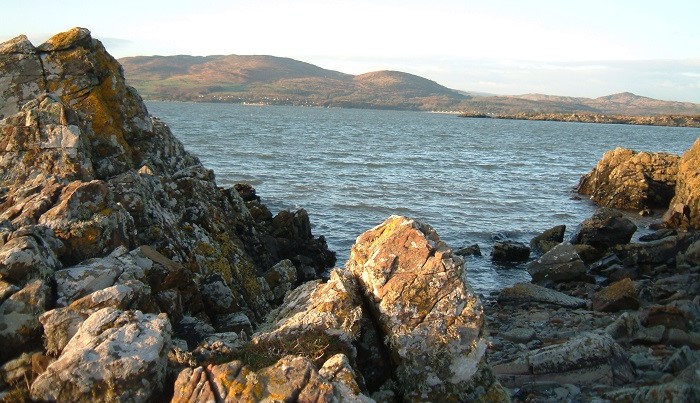 45. Rocks at Carrick.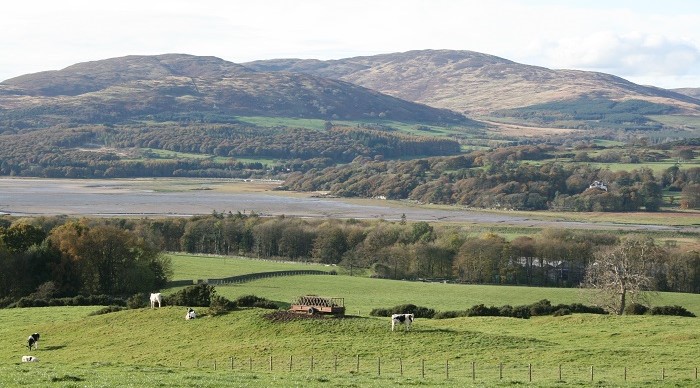 46. Fleet estuary from Barrhill.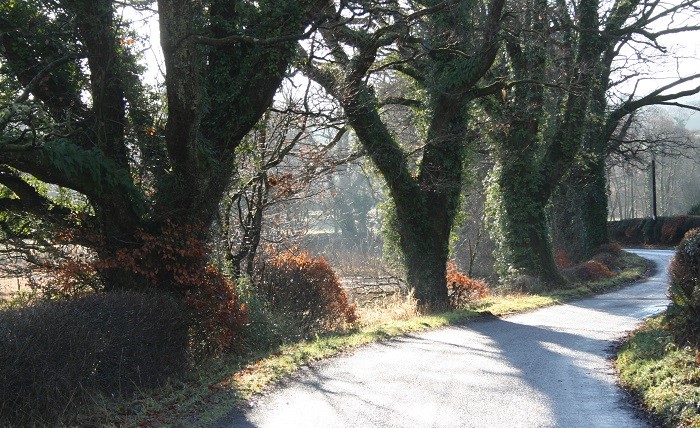 47. Part of the "Roon the Watter" route just up from Pulcree.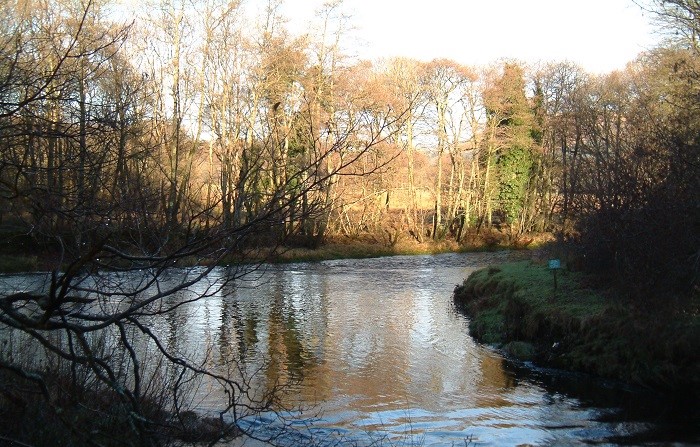 48. The Fleet at Rusko Bridge.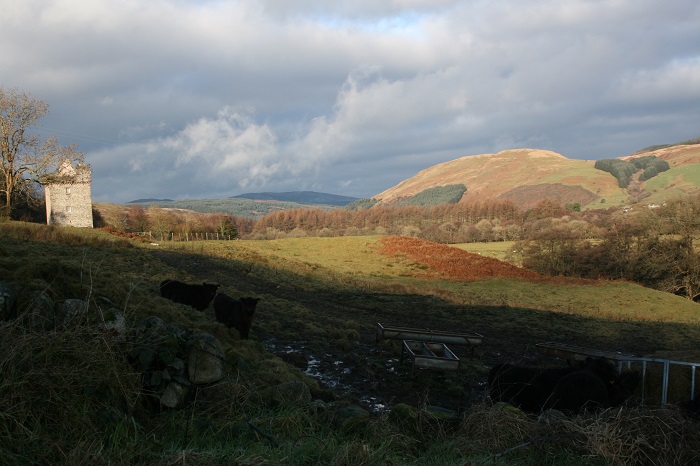 49. Rusko Tower.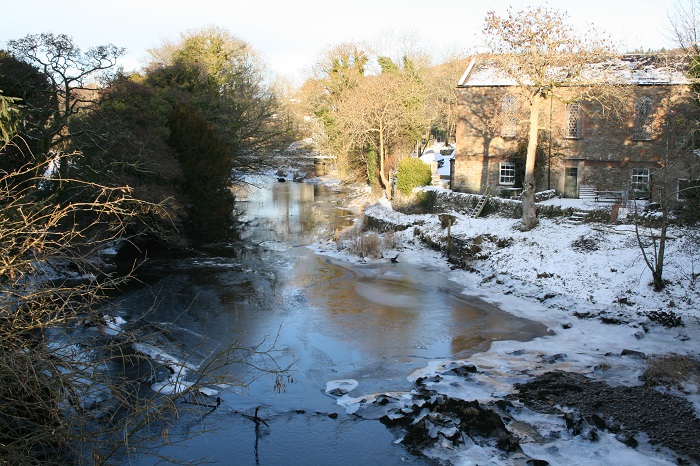 50. Fleet frozen at Rutherford Hall (January 2010).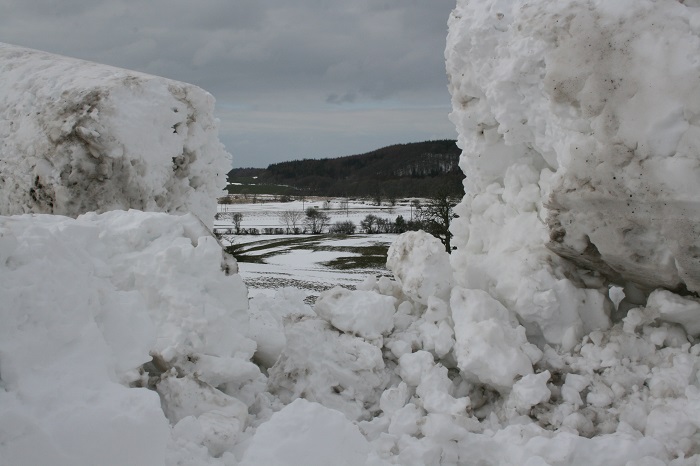 51. March 2013. B726 into Gatehouse was blocked. This snow pile was at the side of the road, looking towards A75 at Enrick.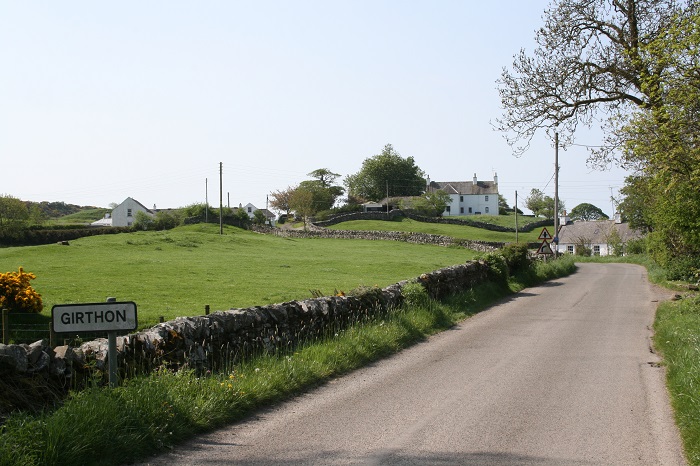 52. Entering Clachan of Girthon.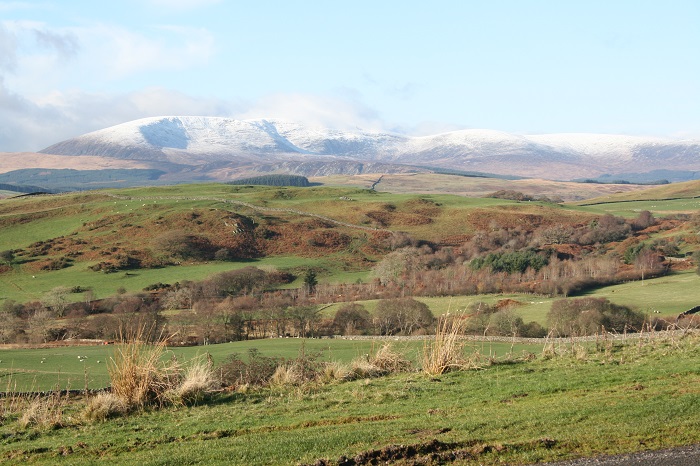 53. Cairnsmore of Fleet from Knocktinkle

54. View from Knocktinkle (just before Laghead Cottage).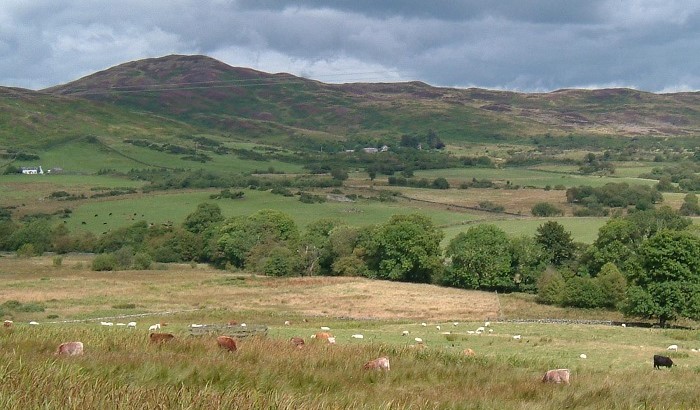 55. Skyreburn Glen.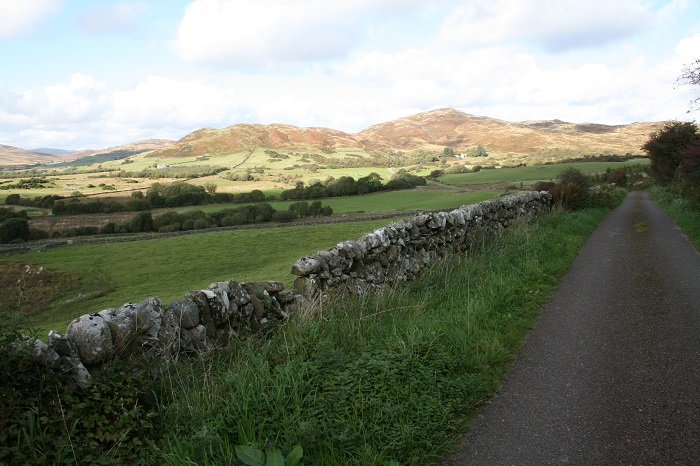 56. Skyreburn Glen.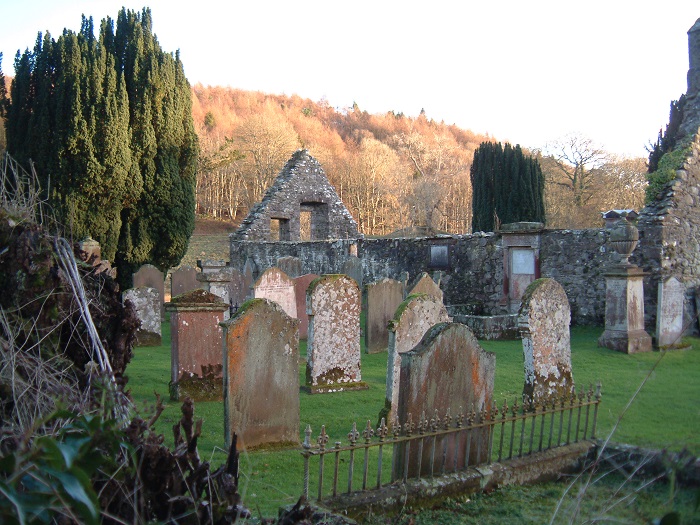 57. Anwoth Old Kirk.

58. Mossyard at low tide.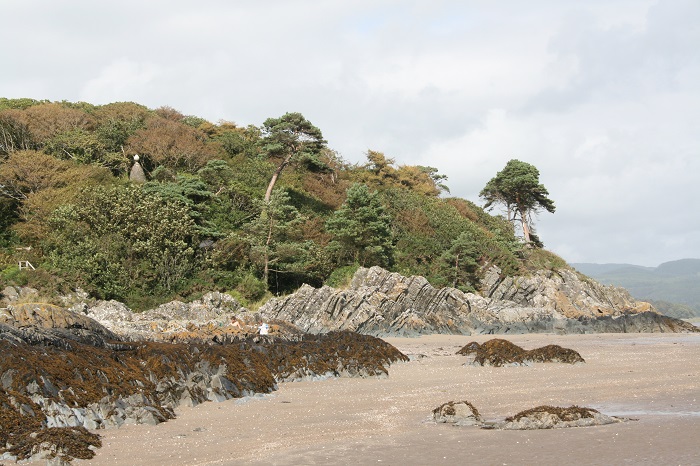 58.2 Cardoness Shore - The Pinnacle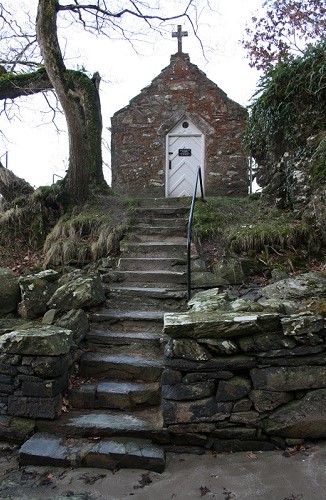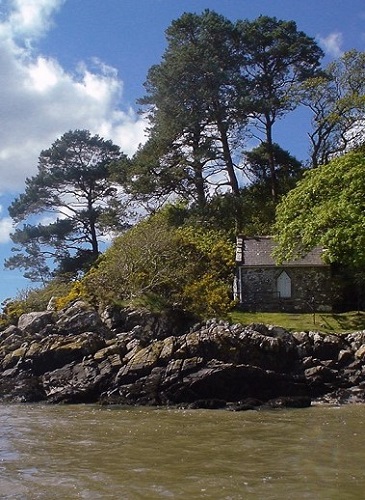 58.4 Cardoness Chapel 58.6 Cardoness Chapel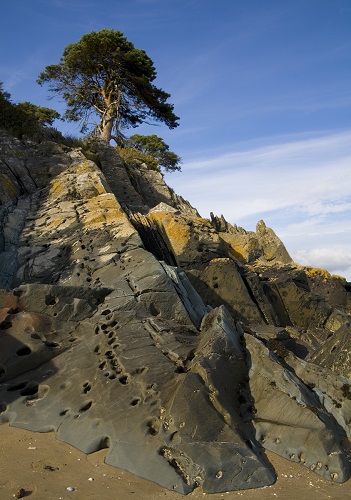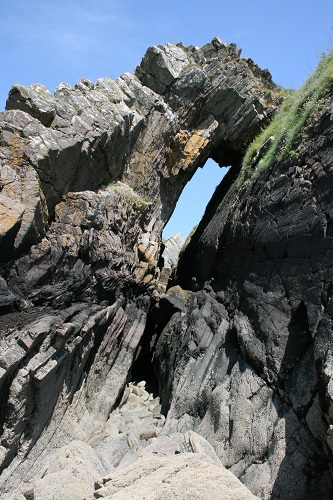 59. Cardoness beach. 60. Ravenshall cliffs.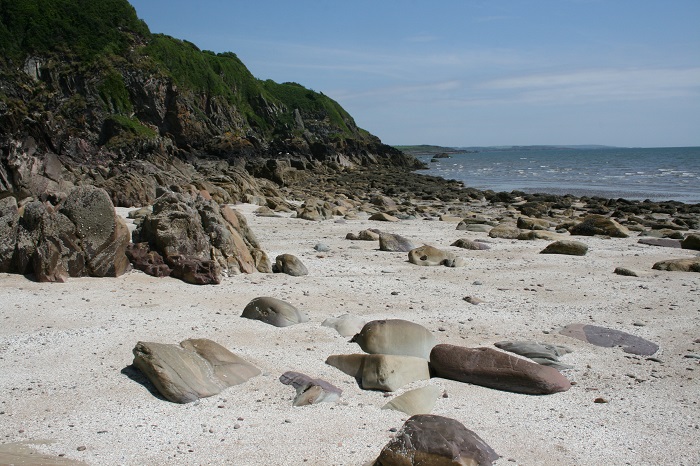 61. Ravenshall.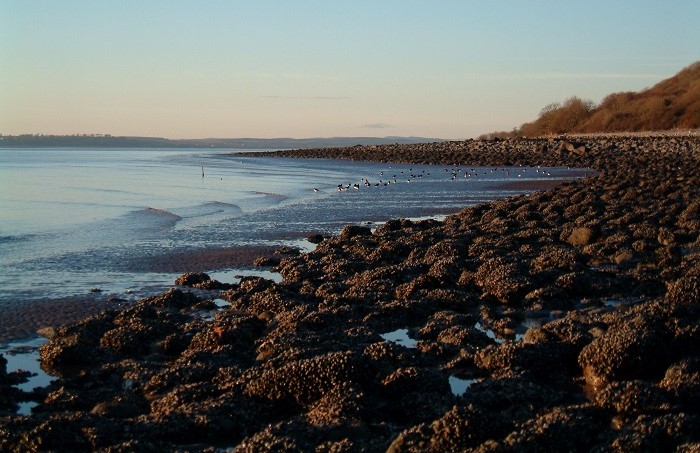 62. Oystercatchers at Kirkdale Port.