Page last updated on: Monday, 30 April, 2018.
Aerial Views of Gatehouse
We have guessed that these 2 photos might have been taken on the same flight in about 1920. There are 2 ponds at the east end, and the church has a tower. Nos.1-7 Catherine St. are still in position, but the war memorial does not appear to be there (built 1921)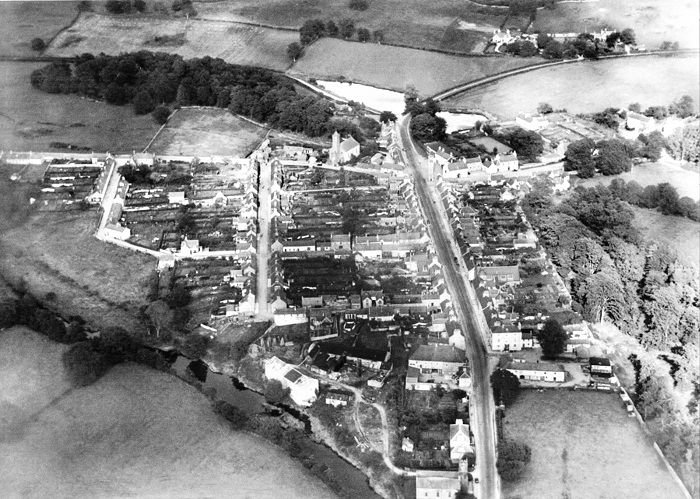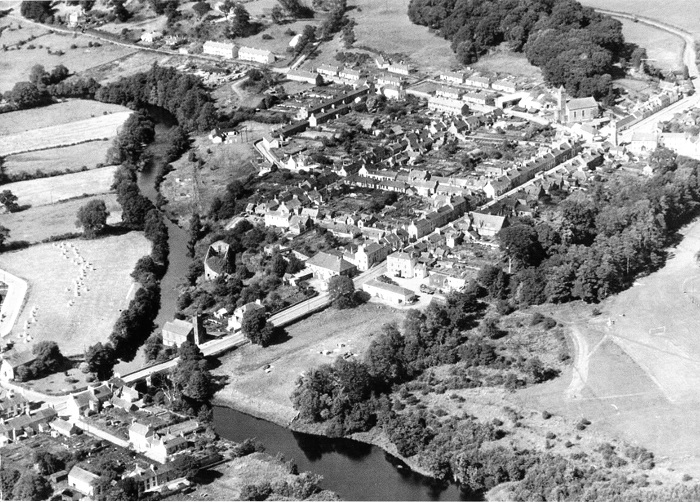 The Youth Hostel at Bleachfield can be seen in the postcard picture above. Planning permission was granted for this building in 1950 and it may have been built the following year. The PC has a QEII stamp which means the earliest time it could have been posted was 1953. The postmark may be dated 1954, but it is not clear. Castramont Road houses, Memory Lane and the first phase of Market Hill are all built, so we think this will be about 1955.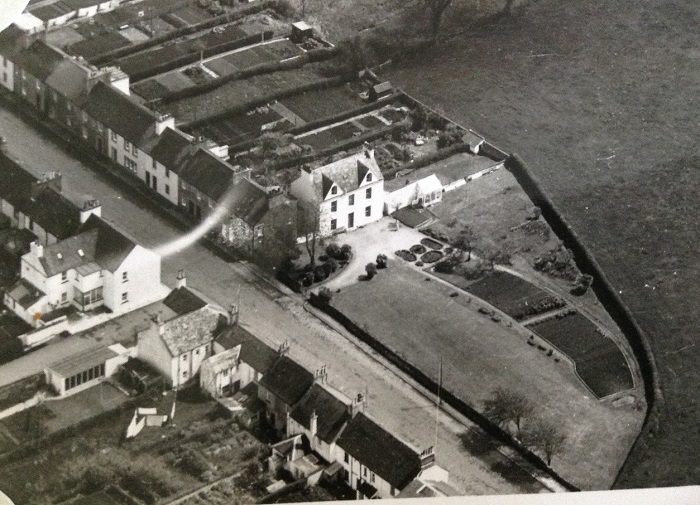 Lower left is the "pigeon house" at the rear of 39 Fleet Street. Probably taken about 1970.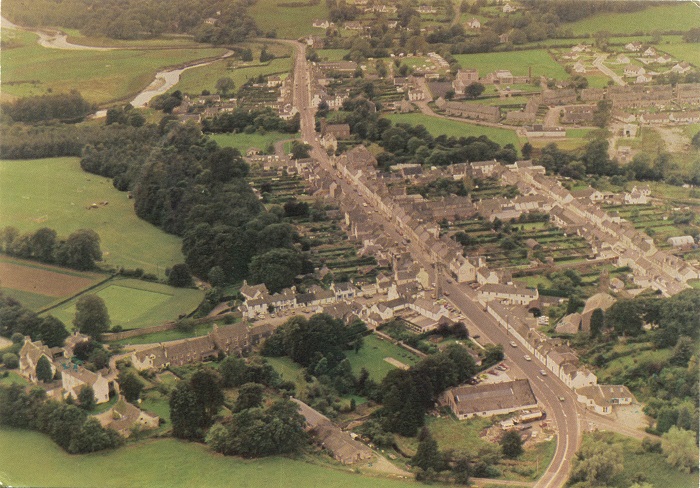 This photo came was on a postcard. Bakers Dozen house are now built, so this is probably about 1975.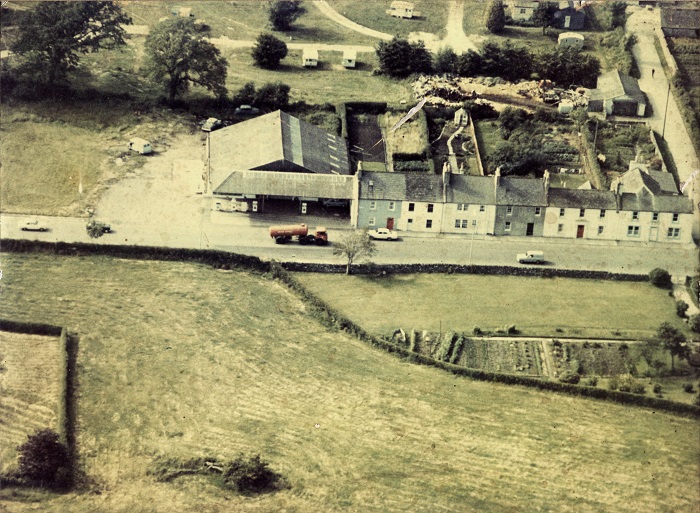 Campbell's Garage existed until 1992. This might have benn taken in about 1975.
The next 3 views below were taken by Mike Bannister (probably about 1980)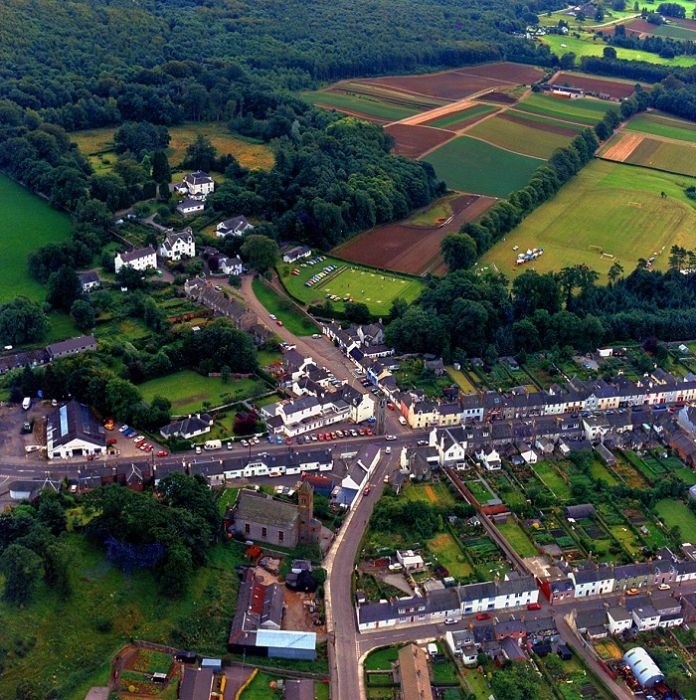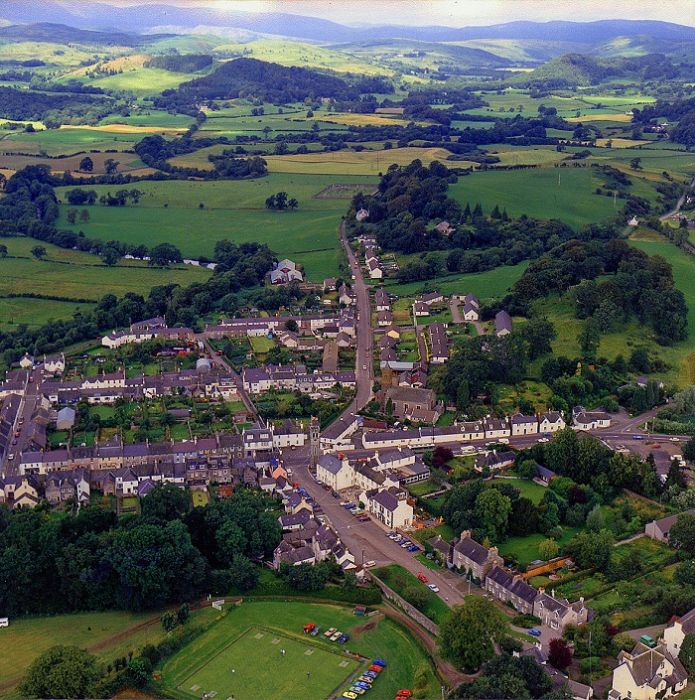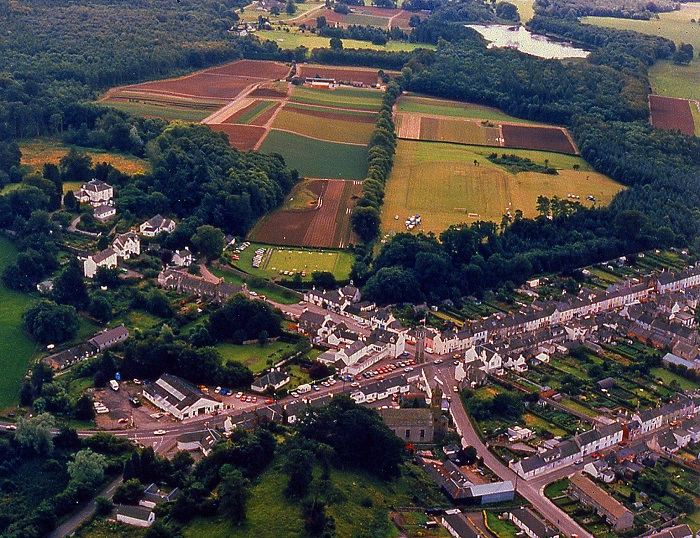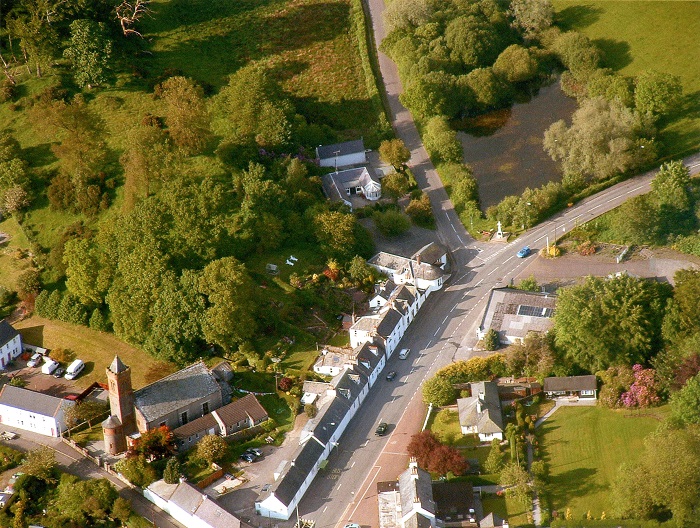 Crosbie's Garage was demolished in about 2008. This photo may have been taken about 2000.
The next 6 photos were taken by Bobby Carson in 2005 during a flight over Gatehouse as part of an 80th birthday present.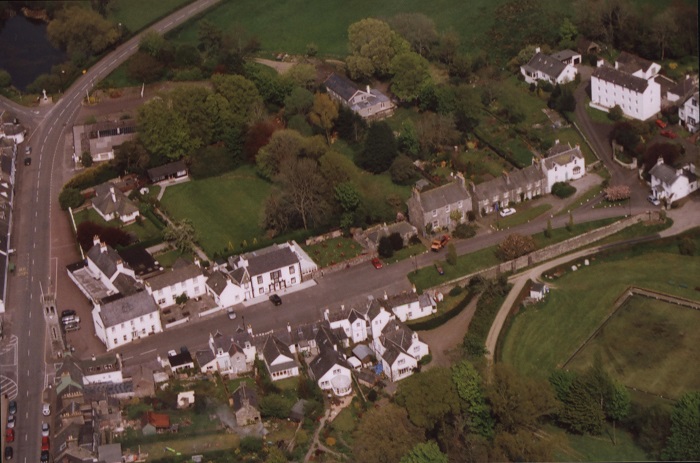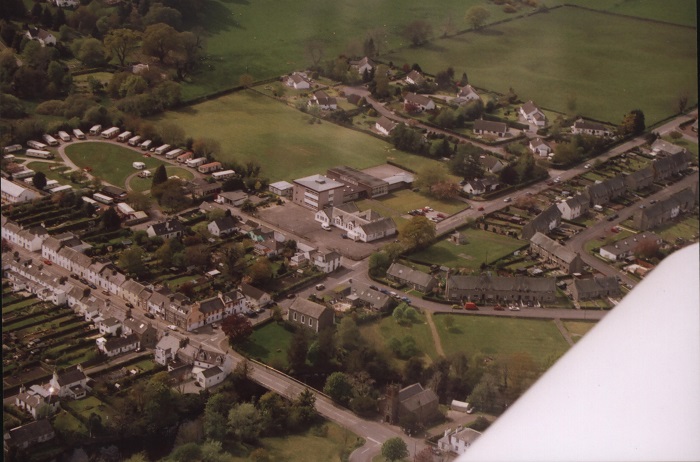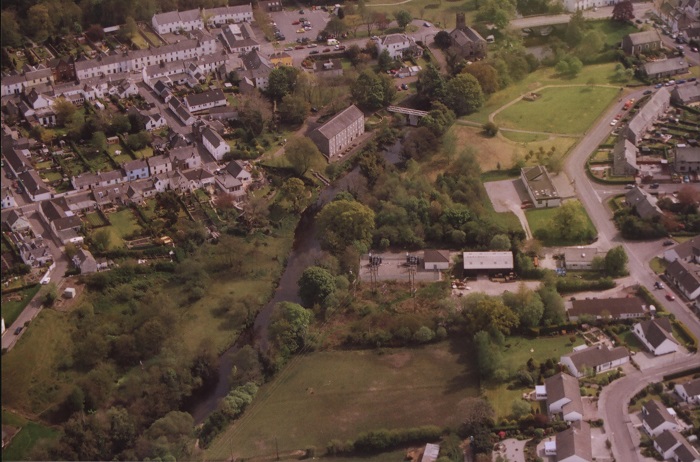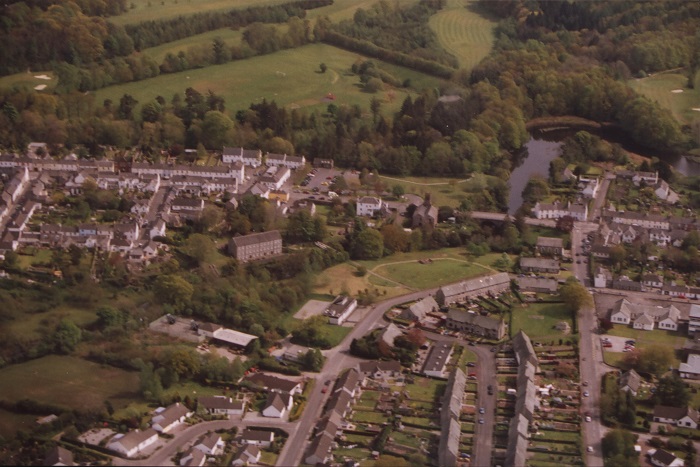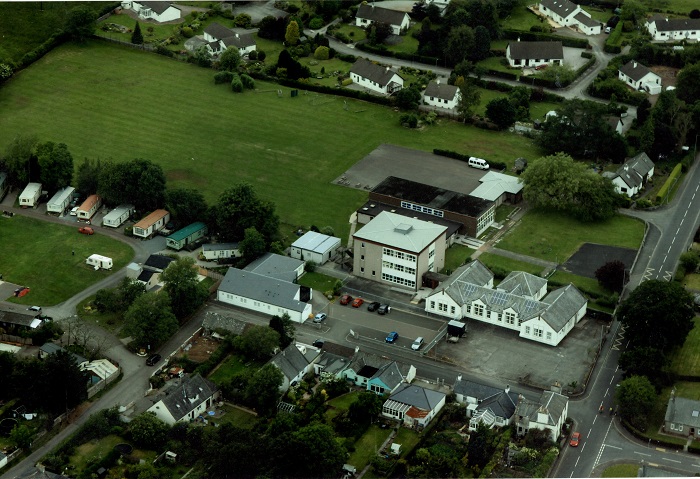 This photo would have been taken about 2012. The solar panels were installed on the Community Centre roof in 2010.