Page last updated on: Tuesday, 10 October, 2017.

In 2017 the Galloway Cricket Club at Gatehouse acquired a new pavilion at its ground in Cally Park. To celebrate this occasion, club captain Jerry Teale published a history of the club from 1907 to 2017, with funds received going towards provision of IT equipment for training purposes at the club.

The cost of the book is £13 and it can be purchased in Gatehouse at The Galloway Lodge or at The Murray Arms Hotel.

Many of the team photos below came from the Galloway News, some provided by Sam Kelly.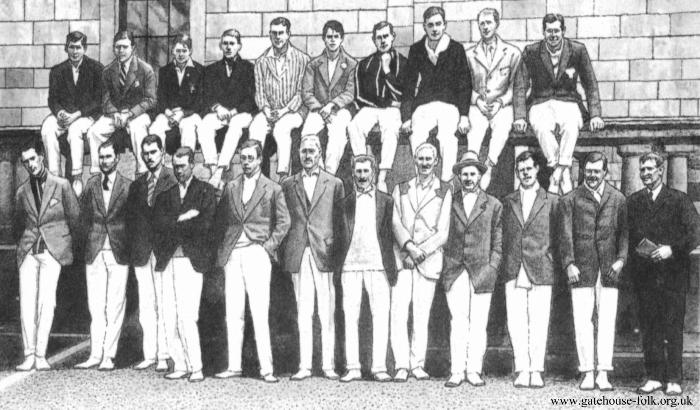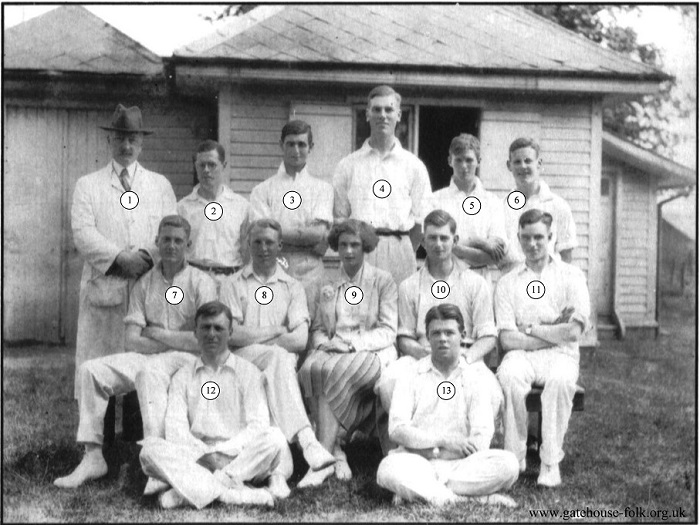 1. Charles W. Forbes (umpire), 2. ?, 3. Michael Linden, 4. Tom Dixon, 5. Colin McCulloch, 6. ?, 7. Walter McCulloch, 8. Jan Pitman, 9. Betty Murray Baillie, 10. E S Lindsay (?), 11. R. Peter R. McGlashan, 12. Neil Usher, 13. Robin Johnston-Stewart
1953 Opening of New Cricket Pavilion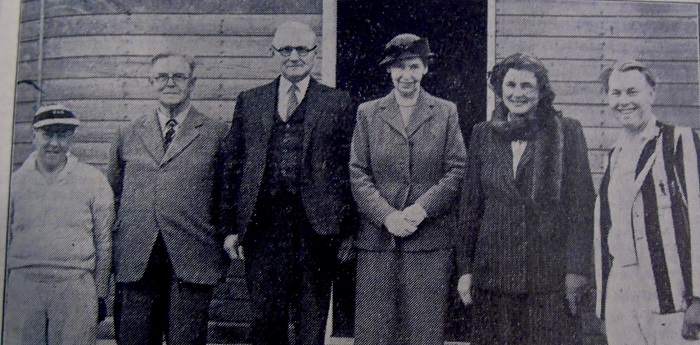 New Cricket Pavilion at the Cally Estate pitch.
L - R : G D Aitchison, club captain. E W Russell, Drumwalls. R Veitch, Provost. Mrs E W Russell (performed opening ceremony). Mrs Murray Usher, president. I D C Cooksey, Scottish internationalist & captain of the visiting team.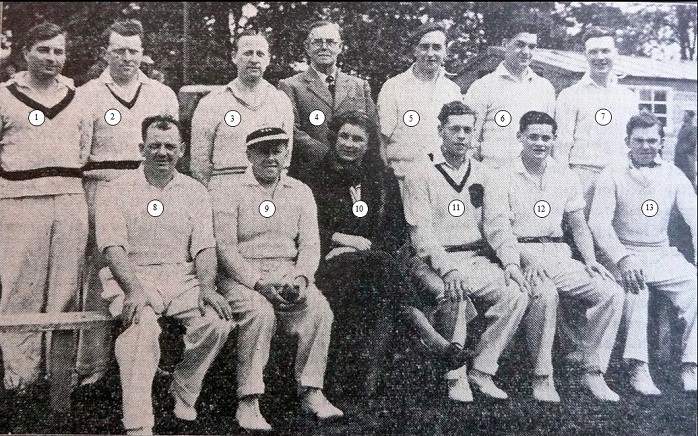 4. E W Russell (vice-president) 9. Donald Aitchison (captain) 10. Mrs Murray Usher (president)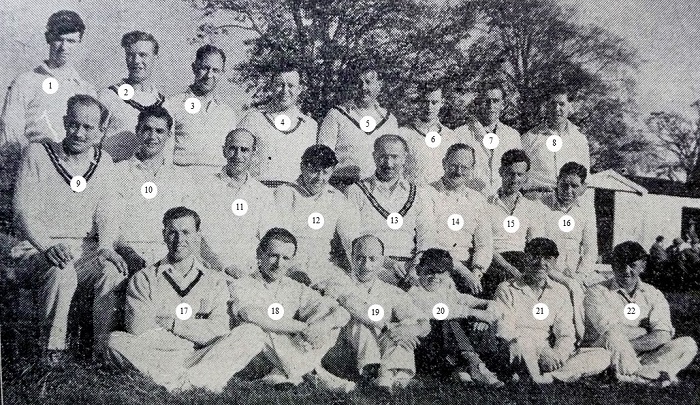 Cricketers from Gatehouse & The K.O.S.B.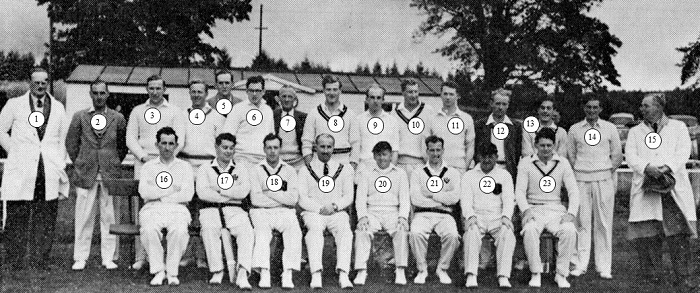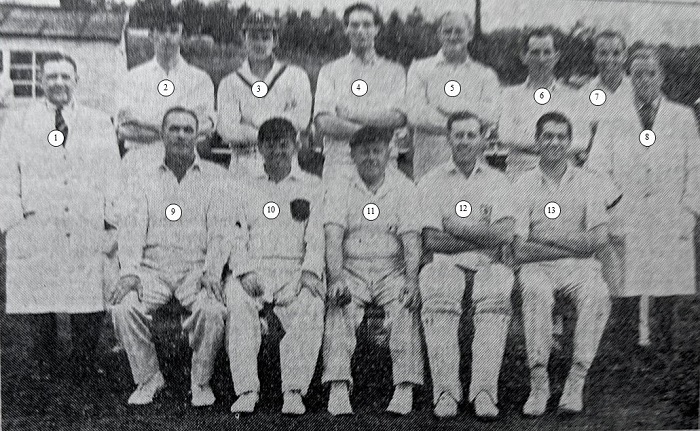 1. Mr Davies (umpire) 2. Jack Patterson 3. C.McGlashan 4. Malcolm Ross 5. A Garland 6. M J Williamson 7. A Walsham 8. John Patterson (umpire) 9. R Gilson 10. S Loyd 11. G D Aitchison (captian) 12. J R G Niven 13. P S Shaw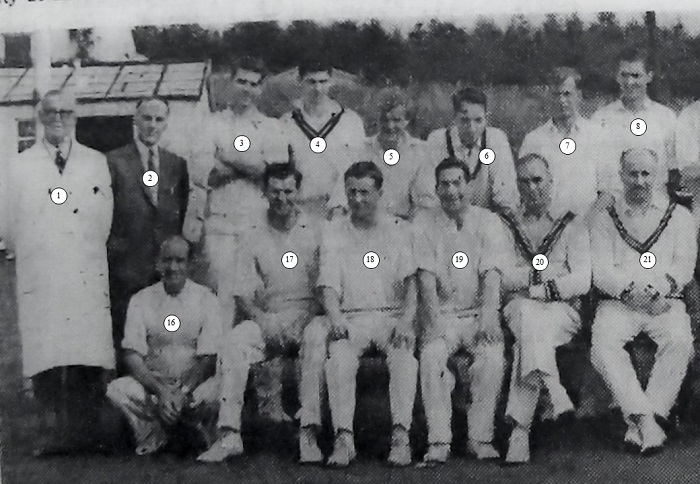 21. Col. G G M Bachelor, K.O.S.B. (captain of president's XI)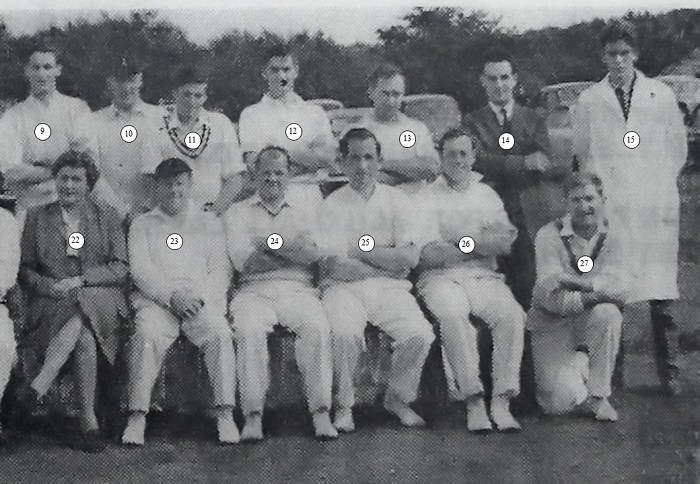 22. Mrs Murray Usher (president) 23. G Donald Aitchison (captain)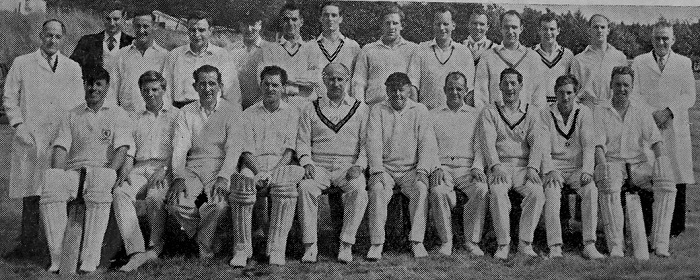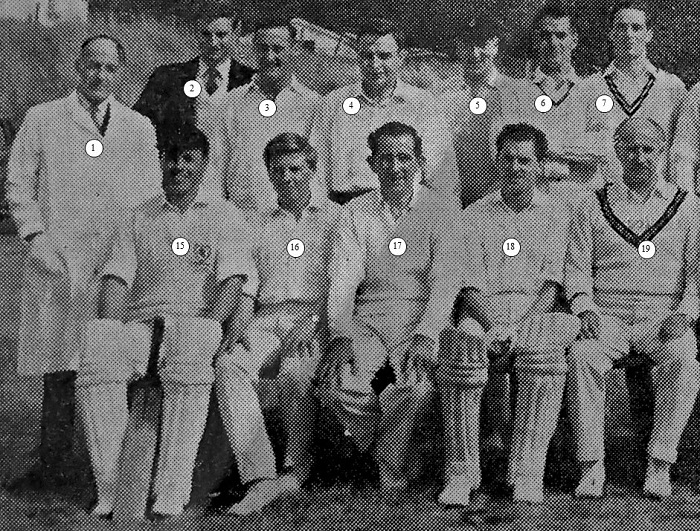 1. N S Mackenzie (umpire) 2. G R Beattie (scorer) 3. J G Lindsay (Aberdeenshire & Gatehouse) 4. J Brewis (Wigtownshire) 5. K Steen 6. P S Shaw 7. M Ross (Sandhurst) 15. J R G Niven 16. D Moffatt 17. M J Williamson 18. B Adair (Watsonians) 19. Col. G G M Batchelor (KOSB)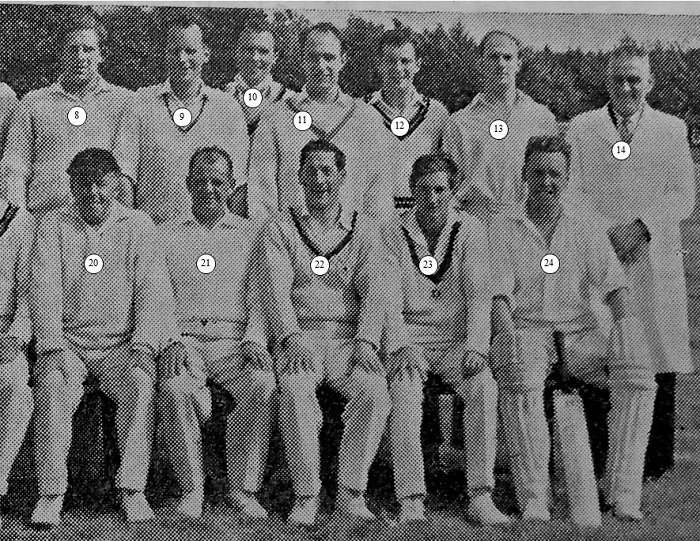 8. J A Lush (Grange) 9. A Davies (Carlton) 10. D Forbes (Stirling County) 11. W E Rimington (Carlton) 12. A D Bowman (Carlton) 13. R Dodds (Carlisle & Gatehouse) 14. G McMurray (umpire) 20. G D Aitchison 21. S Loyd 22. M S Killey (Carlton) 23. D C H Hampshire (Carlton) 24. D C F Cowan (Scotland & Watsonians)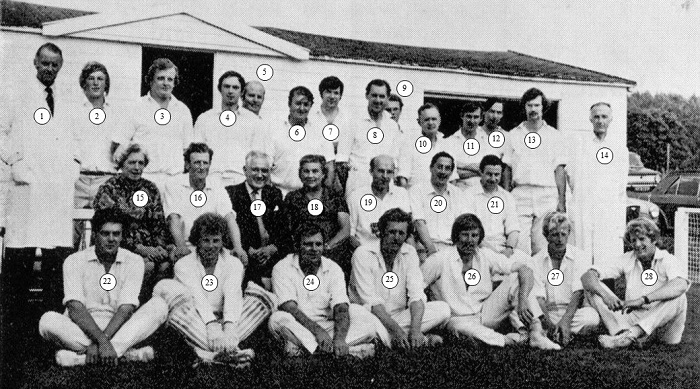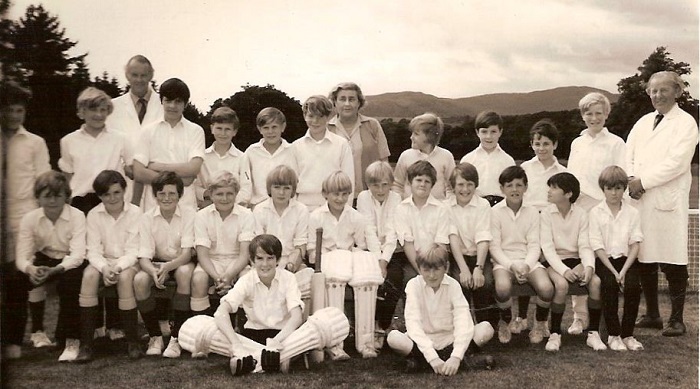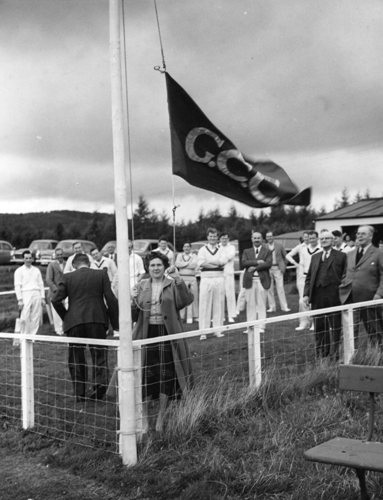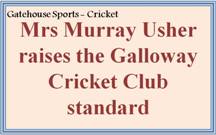 ---
Interest in cricket from the immediate vicinity reduced to a level that could not sustain Gatehouse Cricket Club which eventually folded in 1999. The following year Galloway Cricket Club was formed to play at Cally, and has thrived ever since, with lady players forming an integral part of the club.
---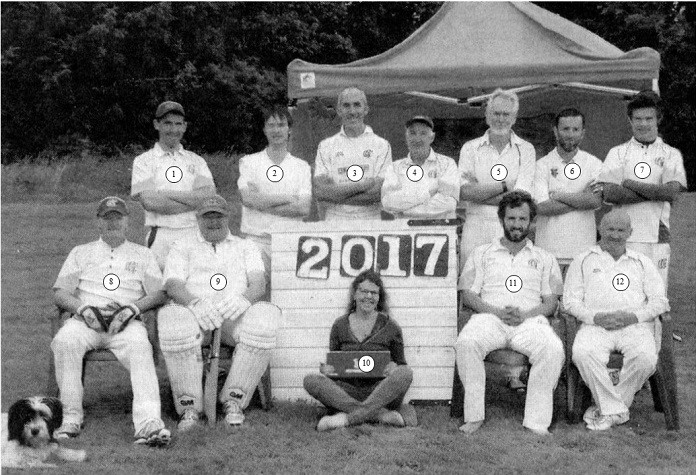 1. Simon Mein 2. Harry McGrath 3. Pat Druce 4. Andy Naylor 5. Paul Swift 6. Mat Williams 7. Tommy McGrath 8. Phil McMenemy 9. Neil McGrath 10. Katherine Naylor (scorer) 11. Fraser Conn (skipper) 12. Howard Bradley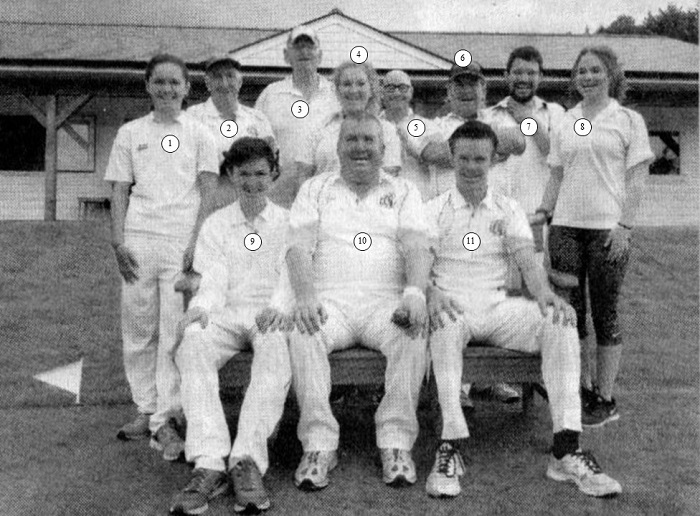 1. Orla Montgomery 2. Andy Naylor 3. Bob Davidson 4. Jessica McCullough 5. Gary Thomson 6. Willie Martin 7. Arron Richardson 8. Laura Scobie 9. Glen Montgomery 10. John Whitehouse (skipper) 11. Tommy McGrath
The next 3 photos were taken by Mike Bannister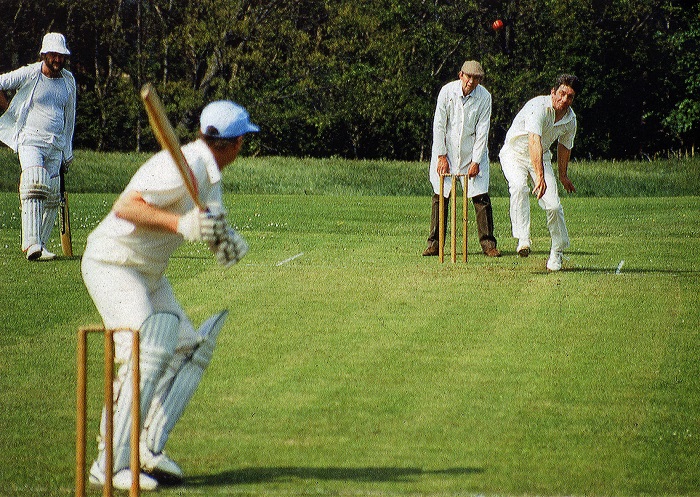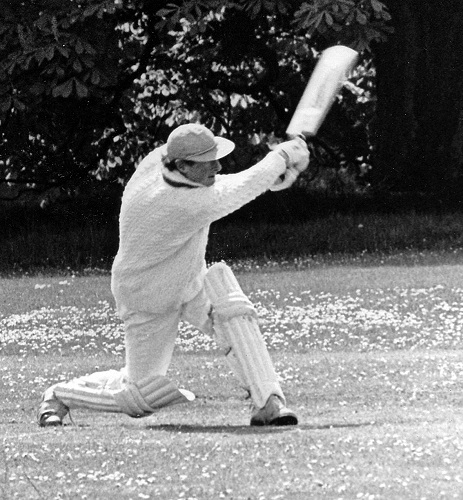 David Duncan