Page last updated on: Monday, 12 March, 2018.
Burns Club
All photos by Mike Bannister
Ae Fond Kiss - David Hannay & Jean Picken, James Finlay looks interested.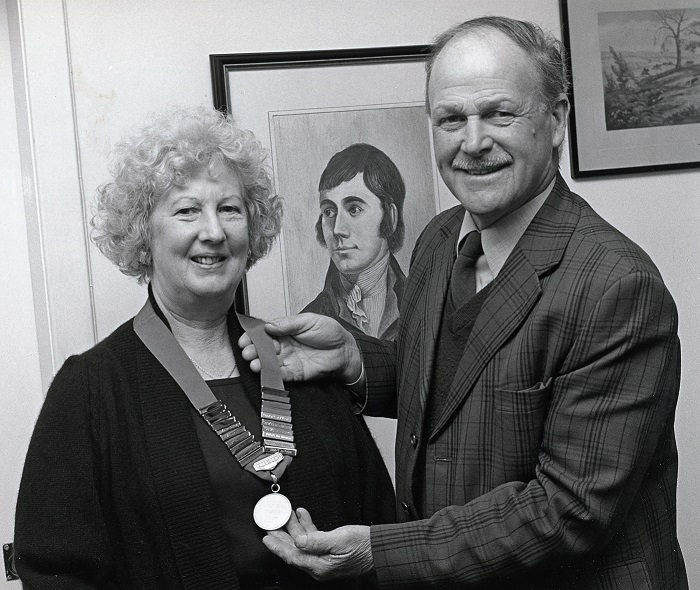 Betty Keeble takes over presidency from James Finlay.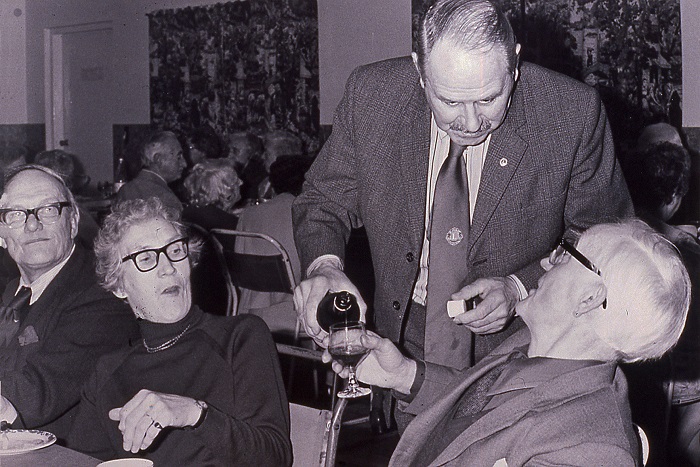 A little distraction when pouring my whisky !
Arthur Holmes, Chris & Jack Henderson being served by ___________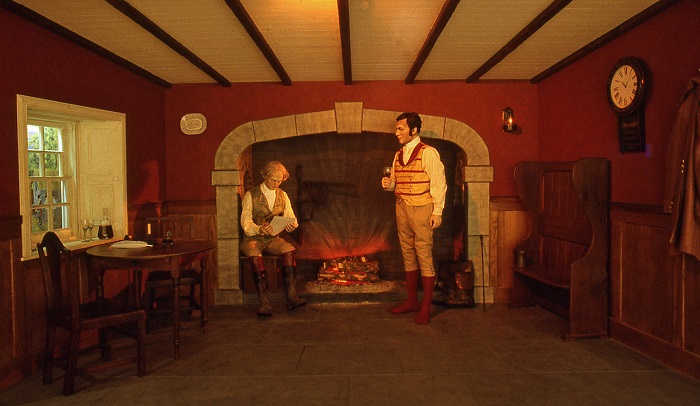 The Burns Tableau at The Mill on the Fleet, 1993.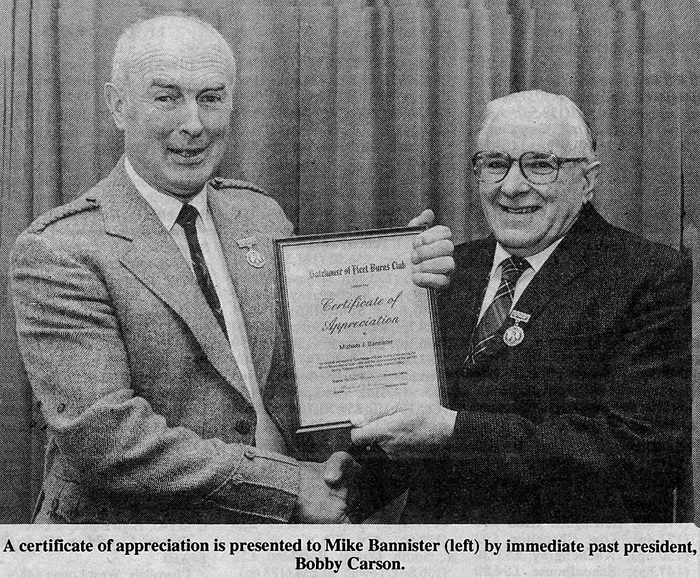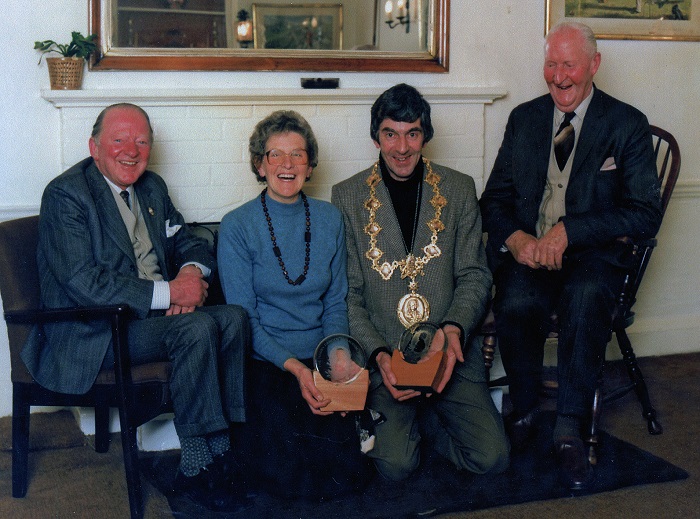 Inauguration of H Dawson Trophy
___ ____, Jane McGivern, --- ---, & ___ ___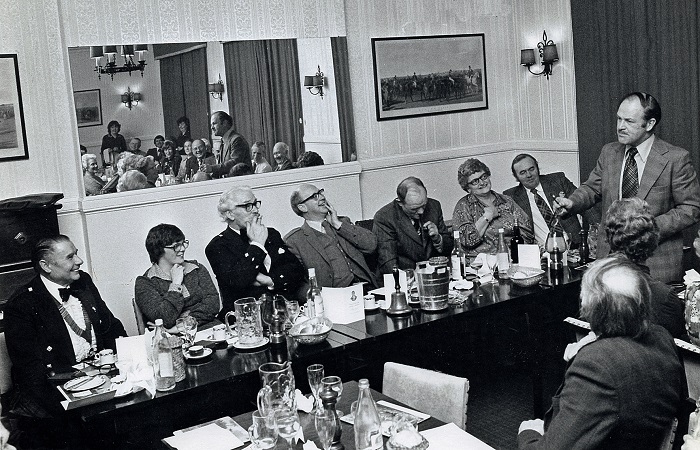 James Finlay addresses the meeting - as does his reflection !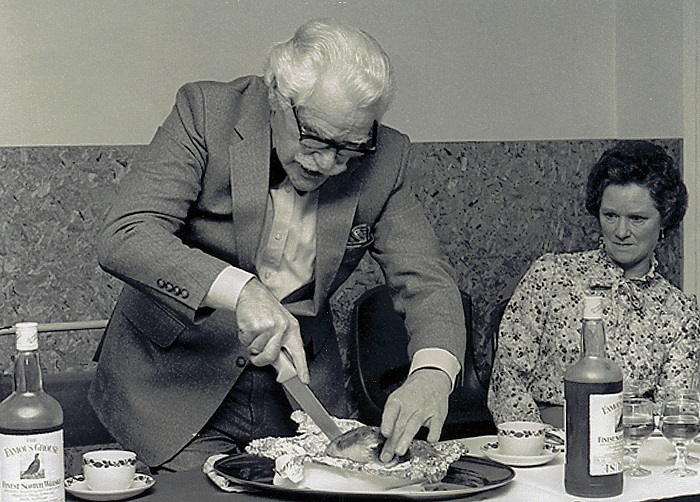 Jim Milligan has a go at the [mini-]haggis. His wife Jane looks on.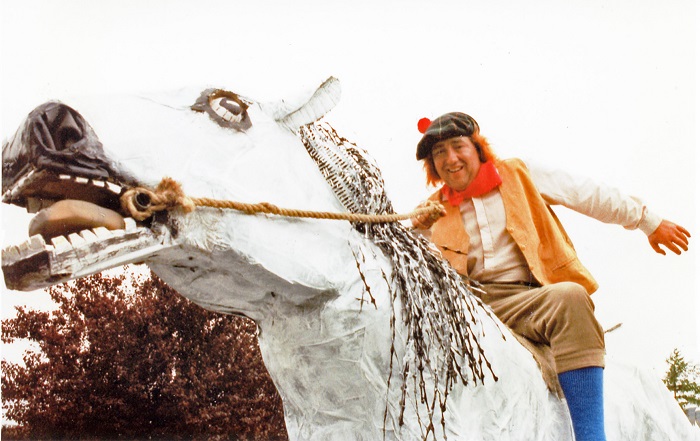 Meg with Tam on board clears The Brig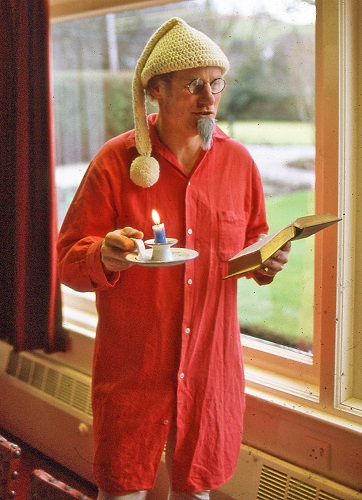 Nigel Hesketh as Holy Willie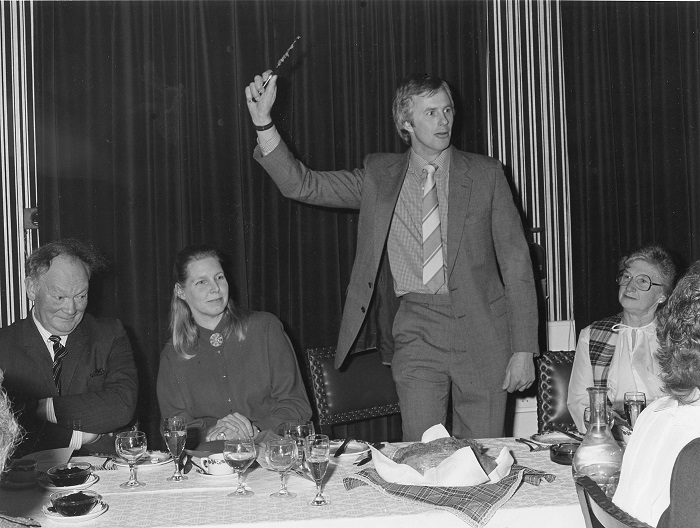 Robin ----- addresses the haggis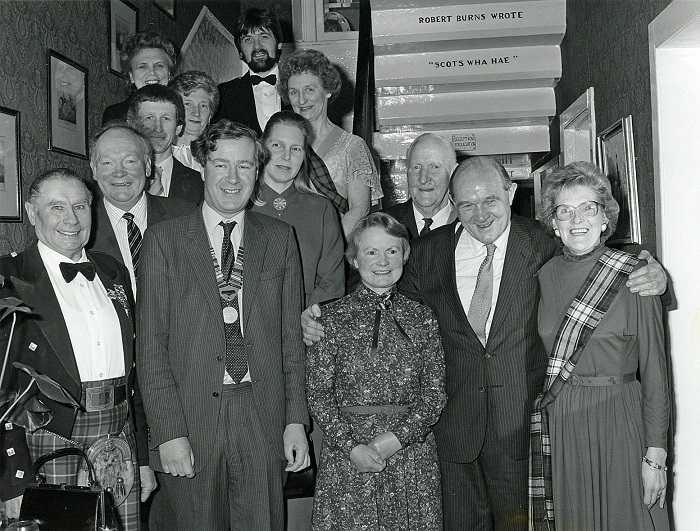 Burns Society 'Top Table' - Tony Gilbey as chairman.