Page last updated on: Sunday, 11 July, 2021.
General Photos 1980s
1970s-1980s
This photo was sent to us by Susan McKnight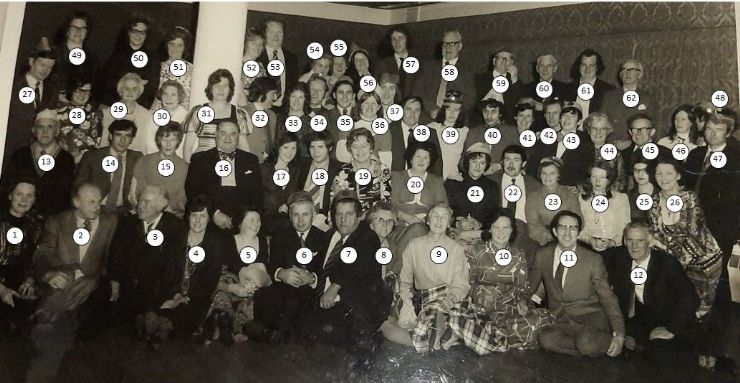 6 Mr Welsh ex Low Barlay, 7 Tommy Shaw, 9 Mrs Jack Henderson, 10 Sandy McClymont, 11 Leo McClymont, 12 Sandy Solley, 14 Cloudy Pickthall, 15 Margaret Pickthall, 16. George Crosbie (Dod), 19 Alice Black, 20 Maisie Shaw, 21 Margaret McMillan, 22 Tommy McMillan, 23 Louis Bryan, 24 Sandra Dougan, 26 Rena Solley, 31 Annie Mackay, 33 Margaret McKnight, 37 Davie Brown (Granny), 38 Sandy Weir, 45 Jimmy Stewart, 49 Ruby McMillan, 62 Jack Henderson
The photo was taken inside the Murray Arms (the pillar gives it away). If you can date it, or identify anyone, please email us
1982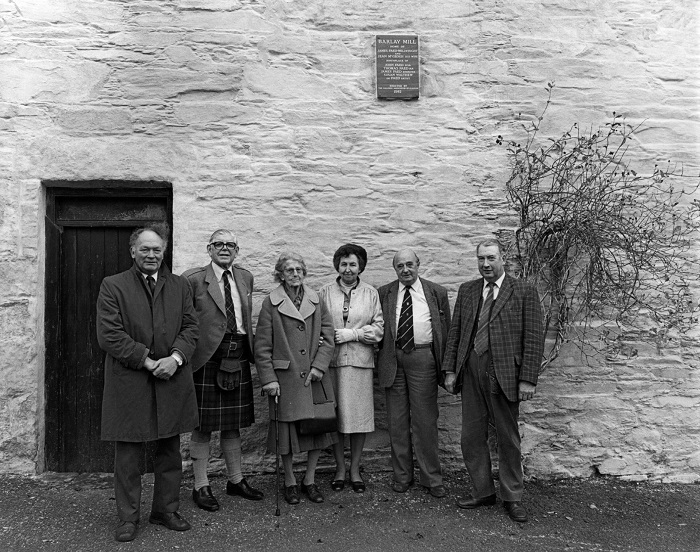 Unveiling of a plaque at Barlay Mill in commemoration of the Faed family. Second left is Simon Faed. Far right is Willie Mackay, provost & blacksmith.
---
1983

---
1985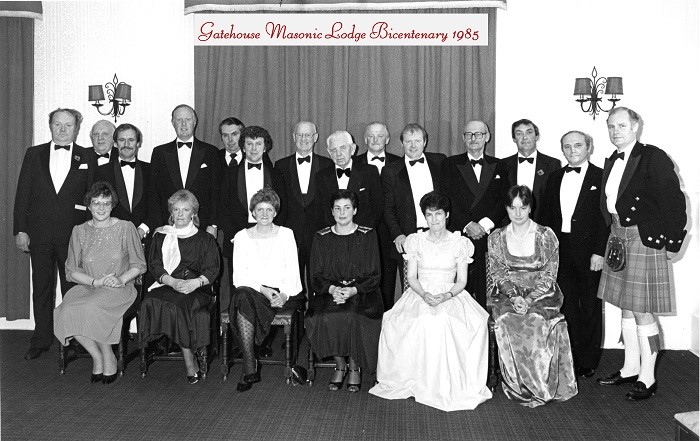 Back Row (standing) : 3rd from L is Howard Forsyth. Far right is Nigel Hesketh.
Front row (seated) : 2nd from L is Bride Forsyth. Far right is Fiona Hesketh.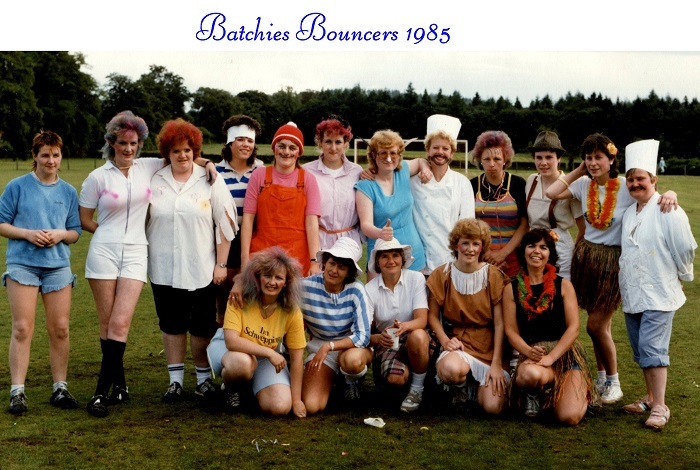 Standing : 7th from L (in blue) is Mary Grant (nee Leslie). Far right is Marjorie Harper.
Kneeling : 2nd from L is Marleen McCulloch.
---
1986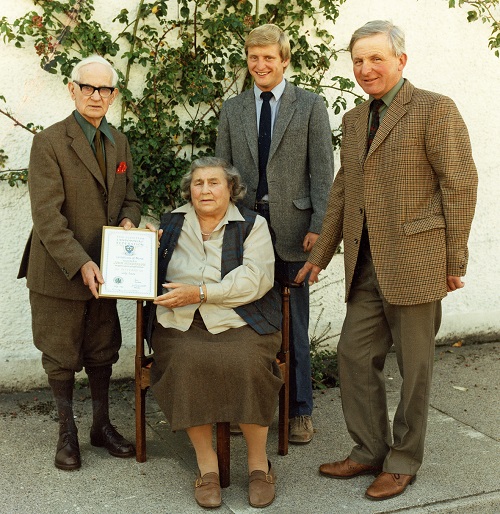 Jack Henderson : Cally Estate Long Service Award
Jack Henderson, Mrs Murray Usher, Peter Murray Usher, James Murray Usher
---
1987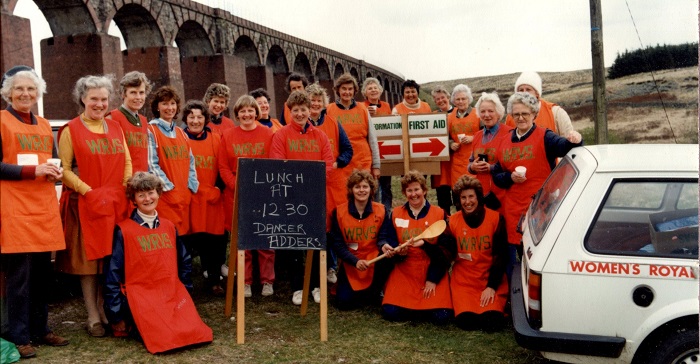 WRVS at Dromore Viaduct over the Big Water of Fleet.
---

Left side : 2nd from front is May Gallacher, Mrs & Mr Newall from Sandgreen.
Right side : front is Pat Carmichael, back is Jim Campbell or Henderson.
Can anybody date the above Xmas party. ?