Page last updated on: Sunday, 15 October, 2017.
At the Races
Competitors always have fun when challenged to a race.
This page has photos taken by Mike Bannister.
They may all have been taken in1986.
Fun Run - Roon the Watter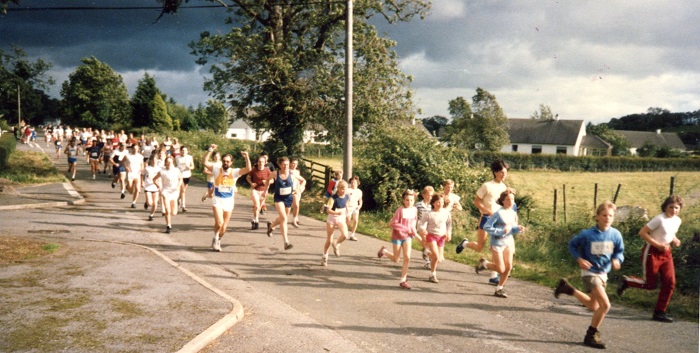 Mac the Joiner organised this event annually for over 30 years. This photo of the "slower starters" was taken in 1986.
Bogey Races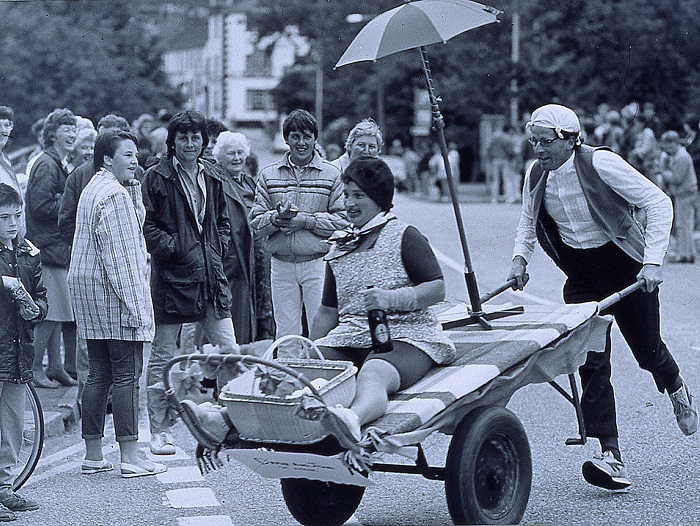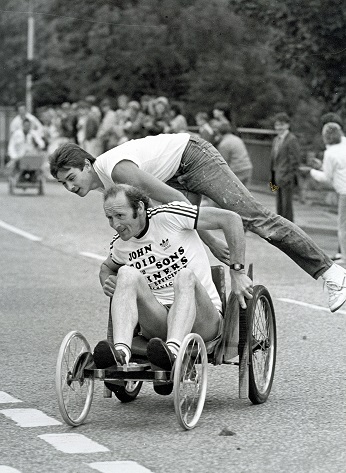 Raft Races 1986